How to Get Dog Related Legal Advice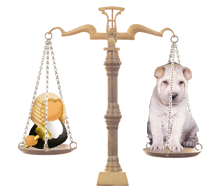 Ann Harpwood is the driving force behind the invaluable service Justice for Dogs.
Born from her passion for all things canine and using her background in the legal profession, Ann started Justice for Dogs 14 years ago.
Justice for Dogs registered as a charity in 1995 (registered charity no. 1092084). This unique charity fights for the rights of dogs and dog owners. If you ever find yourself needing advice regarding laws, legislation and other legal matters canine related, Ann and her charity can help.
Ann fights against injustices towards dogs. Concerned owners can talk to Ann and receive legal advice on all manner of dog related issues. The charity is reliant on subscriptions and donations. Give them your support. You never know when you might need them.
Call Justice for Dogs for legal advice and assistance on all aspects of canine ownership.
Membership to Justice for Dogs costs as little as £9 per year. You will be entitled to free legal advice, specialising in canine cases. A donation is usually requested when legal work is carried out.
For more informationTel: 01544 370213
Please
DO NOT
contact D for Dog about this service. If you need legal advice please contact Justice for Dogs directly on the telephone number above.
By Jenny Prevel
Back to list of
Dog Articles
© D for Dog www.dfordog.co.uk
This article belongs strictly to D for Dog and we do not authorise the copying of all or any part of it.