Pet Loss Support Online Surgery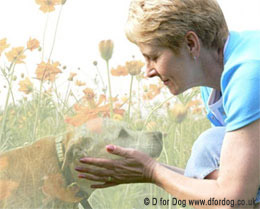 In association with Society for Companion Animal Studies (SCAS) and The Ralph Site, Pet Loss Support Online Surgery takes place online every fortnight on Tuesday evenings at 6.30pm.
"Losing a pet can be a very difficult experience for many people and sometimes it helps to be with others that understand."
It is free and everyone is welcome. Share in some stories and experiences surrounding the loss or anticipated loss of a much loved pet.
"Each fortnight we will be looking at the questions, experiences and worries that people just like you are facing around the difficult time of losing a pet and we will be talking about them live and online."
Joining in couldn't be easier. All you need is a computer connected to the Internet and some speakers or headphones. The surgeries are completely free to join and last approx 1 hour but you can drop in and out as you please.
A few minutes before the surgery simply follow the link for the surgery for that day. To find out the dates and links for the upcoming surgeries and for further pet loss support visit
Pet Loss Support Online Surgery
.
The Ralph site is a not-for-profit website that provides support to pet owners around the loss of a beloved companion
www.theralphsite.com
By Jenny Prevel
Back to list of
Dog Articles
© D for Dog www.dfordog.co.uk
This article belongs strictly to D for Dog and we do not authorise the copying of all or any part of it.