D for Dog 12 Days of Christmas Prizes
46 Comments
Saturday, 18 November 2017 |
D for Dog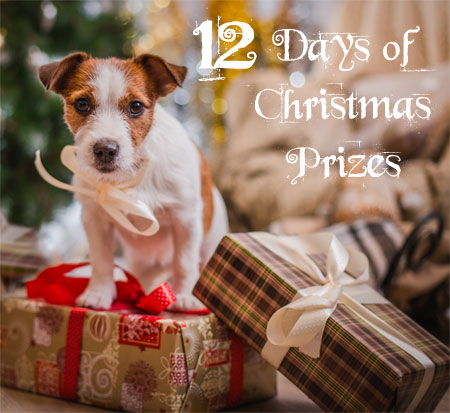 Christmas is on its way so let's celebrate with a D for Dog 2017 Christmas give-away.
Our festive '12 Days of Christmas Prizes' runs from 22nd November until 10th December. During that time, a door will open below on random days, revealing a prize to be won. Click on the open door to be in with a chance of winning that prize. Greyed out prizes have already been won.
Keep checking back as you never know when a prize will finish and a new door will open.
Free to play. Have fun and good luck.
That's it folks. The last prize has been won and the competition has now ended.
We hope you all enjoyed it and maybe even won a prize
Wishing you all a very Happy Woofmas x