Dog Identification and the UK Law
Monday, 26 February 2018 | D for Dog
A question we are often asked is whether dog tags or other forms of dog identification are required by law in the UK and what information needs to be engraved on the dog tag?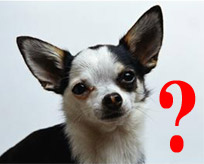 All dogs (with some working dog exemptions) are required to wear a dog identity tag or other form of clear identification by law, whether your dog is also microchipped or not.
The Control of Dogs Order 1992 mandates that any dog in a public place must wear a collar with the owner's name, address and postcode engraved or written on it, or engraved on a dog identity tag. Your telephone number is optional but advisable. Some dog owners also add the dog's name to the dog tag while others feel this is best not done in case your dog is stolen, but the choice on that is entirely up to you.
As long as you make sure you have the legally required information on your dog's ID tag you will be on the right side of the law. You can be fined up to £5,000 if your dog does not wear a dog identification tag or does not have the required information on it.
What to put on the tag?
As a house number and postcode are all that is needed to specify an entire UK address, it is perfectly acceptable to put just those details and your surname. This can be useful for smaller tags where there might not be space for your full address.
Examples of the engraving information we recommend for engraved dog tags are:
Mr J Bloggs
No 32, PE25 6DH
01366 666666
or
Mr J Bloggs
32 The Street
PE25 6DH
01366 666666
We also feel it is advisable, if your dog is microchipped, to state this on the dog tag so that any authorities know to scan your dog.
Just because it is the law for your dog to wear identification, that doesn't mean your dog's tag can't be fun and stylish, as long as it contains all the required legal information. And you will feel safer knowing your dog can be identified if they go missing.
D for Dog have a large range of hard-wearing yet stylish dog ID tags. Deep engraving is included in the price of all of the tags so you can have a fabulous new engraved dog tag delivered straight to your door.
By Jenny Prevel
Disclaimer: D for Dog assumes no liability for the content of this article or any subsequent changes in the law.
© D for Dog www.dfordog.co.uk
This article belongs strictly to D for Dog and we do not authorise the copying of all or any part of it.