Doggie Spring Clean
Saturday, 23 April 2016 | D for Dog
This time of year is perfect for the traditional spring clean. Having a tidy up is so satisfying and good for your mental health too.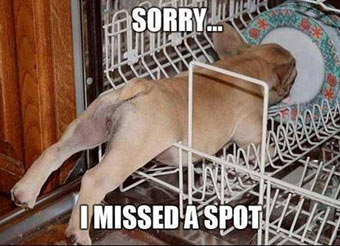 It is not just our things that benefit from a spring clean. If your dog's toys and accessories are in a bit of a jumble, it's a great feeling when you get everything more organised.
Tatty Toys
I'm always shocked, when I sort through my dog's toy box, how many broken and unused toys are lurking at the bottom. It's a great excuse to replace some of them, especially if you are a dog toy buying addict like me. You can also bring some of those forgotten favourites to the top so your dog can enjoy them all over again.
Toys that are still loved and in one piece but a bit grubby, I collect together and put them in the washing machine. Most toys come up like new.
If you don't have a dog toy box, I would consider getting one. My dogs have three, but the less said about that the better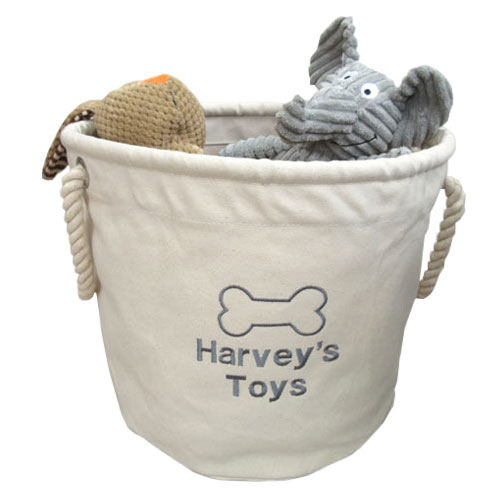 Medicine Muddle
It might be a box or a drawer where all your dog's medical bits and pieces live, from worming tablets to toothpaste, creams, lotions, potions and other medical supplies. Again, have a good sort through and see what is old or out of date. You may like to consult our Dog First Aid Kit Contents article for some ideas of useful emergency items to always have handy.
Wonderful Washing
Call me old fashioned but I don't feel the need to bathe my dogs more than twice a year, unless they really need it. As a terrier owner, I am lucky that they are pretty pong-free. Their spring-time bath is always great fun though. A lovely fresh new shampoo, some pampering products and a super fluffy towel. It always puts a spring in their step.
And of course a clean dog deserves a clean bed. Get all those covers and blankets in the wash. Your dog and your house will smell wonderful for it. I pack their blankets away and get out their cool mat. Dogs start feeling the change in the weather way before we do.
I also wash and put away all their winter clobber and hang out their cool jackets ready for the warmer weather. Yay.
Cobweb Clearance
If you have been a bit lazy with the vacuum cleaner this winter, now is the time to pull those sofas out and move the furniture to get to all those hidden dust bunnies. Dog hair, dust and dander doesn't do you or your dog's health any good.
Total Tangle
If you have a jumble of dog collars, leads, poop bags and other accessories, why not organise them. Lead hooks are a great way to keep collars, leads etc… hanging in one handy place rather than in a big tangle in a drawer.
Finally
That's it, we're all done. Unless your screen needs a clean. This one's on us.
By Jenny Prevel
© D for Dog www.dfordog.co.uk
This article belongs strictly to D for Dog and we do not authorise the copying of all or any part of it.