EzyDog in Corduroy
Wednesday, 19 January 2022 | D for Dog
We are so excited by EzyDog's newest addition to the range. These gorgeous new corduroy dog collars, leads and harnesses are stunning to look at and lovely to wear. Perfect for country and city dogs alike, we are thrilled to see this classic yet trendy style in dog accessories.
Crafted to the highest standard with sustainable raw materials. With the focus on style and premium hardware, the craftsmanship in this new range is a cut above the rest.
EzyDog are famous for their durable, sturdy and reliable dog accessories. With their fail-safe dog collars, secure harnesses and shock absorbing leads, walkies are even more fun and stylish than ever.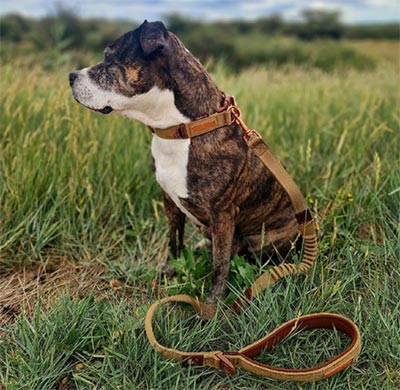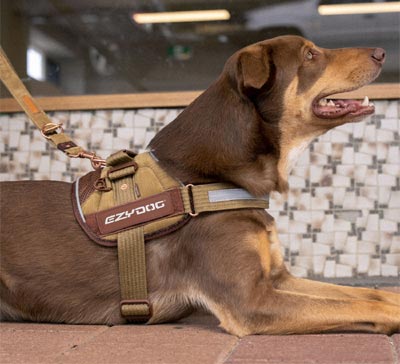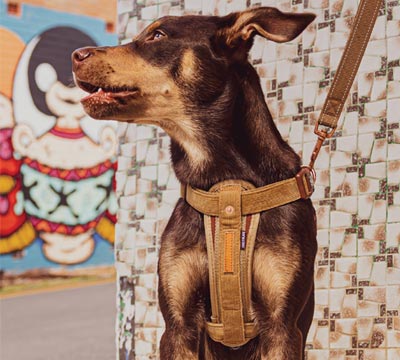 From city life to country living, EzyDog is dedicated to providing high quality accessories that help us all live an active and outdoor life with our dogs. Their beautifully designed products promote the fun and play that dogs love and feature the comfort and style pet owners prefer.
And with this gorgeous new corduroy addition, your dog can strut their stuff in style.
New Corduroy Dog Collars, Leads and Harnesses
EzyDog Double Up Collarfrom: £15.50

EzyDog Neo Dog Collarfrom: £15.50

Zero Shock Dog Leadfrom: £22.00

Convert Dog Harnessfrom: £33.00

EzyDog Chest Plate Harnessfrom: £22.50

EzyDog Quick Fit Harnessfrom: £22.50

Vario 4 Multi-Function Dog Leadfrom: £21.00
So there we go - that is the new corduroy range by EzyDog, available in their dog collars, leads and harnesses. You can view the whole range here EzyDog collars, leads and harnesses.