Henry Wag Wins Pet Product of the Year
Monday, 7 October 2019 | D for Dog
The Noodle Glove Dog Towel by Henry Wag has won another award!!!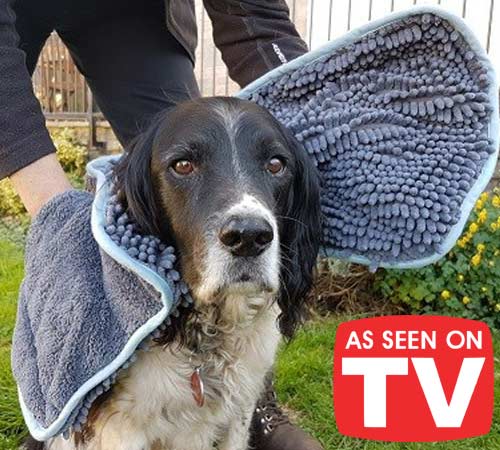 Awarded Pet Product of the Year: Noodle glove towel and the drying range.
Henry Wag won Gold at the Petquip awards in the Pet Product of the Year category. Yes, the Henry Wag Noodle Glove Towel (as seen on BBC TV) has won another accolade.
The prestigious Petquip awards were judged by independent pet retail and marketing experts. The Henry Wag Noodle Glove Towel, in the accessories and technical category, was pitted against 16 other high-quality products.
The Henry Wag Microfibre range allows owners to gently and effectively remove water, mud and dirt from their dog's coat and paws after a walk. They absorb more water and dry more quickly than regular towels.
This clever noodle dog cleaning and drying towel easily removes dirt and water from your dog's coat. The clever 'oven glove' design enables greater control of the dog and the towel making drying and grooming easier and quicker than ever. The noodle side gives maximum cleaning and absorption. Woof!
To purchase the winning product, visit Henry Wag Noodle Glove Dog Towel.
To view the entire Henry Wag range on D for Dog, visit Henry Wag.