New Dog Slogan T-Shirts For Men & Women
In this new range of clothing for dog lovers we have a great selection of dog-related slogan t-shirts for men and women. Each slogan comes in a choice of two styles - a flattering slim-fit for ladies or a unisex style for men or women. Both are short sleeve, crew neck and 100% cotton.
As well as slogans such as "Keep Calm & Walk The Dog" we also have a number of t-shirts that can be personalised or partly customised. You can have a t-shirt featuring you and your dog's name or one that shows you like a certain breed, walkies, flyball, agility or whatever your passion is. You type it and we will print it.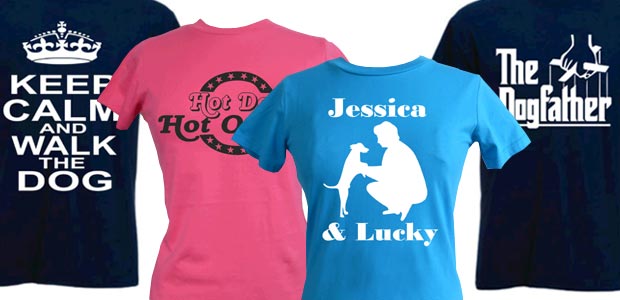 To purchase or find out more visit Dog Lover Clothing.