Sale - Dog anti-chew and lick spray
Wednesday, 20 August 2014 | D for Dog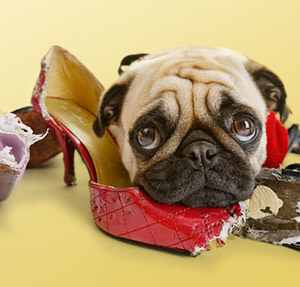 Stop 'Em Chew and Lick Repellent harnesses the incredibly bitter powers of Bitrex® to make an effective dog anti-chew spray. Designed to discourage dogs from obsessive or destructive chewing and licking.
Whether your dog chews or licks themselves in an obsessive way or whether they have taken a fancy to your dining room chairs, this handy spray will deter doggie destruction. The powerful taste deterrent discourages dogs from biting and chewing themselves. It can also be used to prevent objects from being chewed.
Safe, colourless and odourless.
We are having a sale (while stocks last) so grab it while you can.
Purchase and find out more here Stop 'Em Chew and Lick Repellent