New Features Waterproof Dog Raincoats
Thursday, 3 October 2019 | D for Dog
Our best selling Lightweight Waterproof Dog Raincoat has been redesigned with some amazing new features including a zipped harness hole, improved shape front and back plus a hole at the collar to clip the lead if the coat collar is worn up.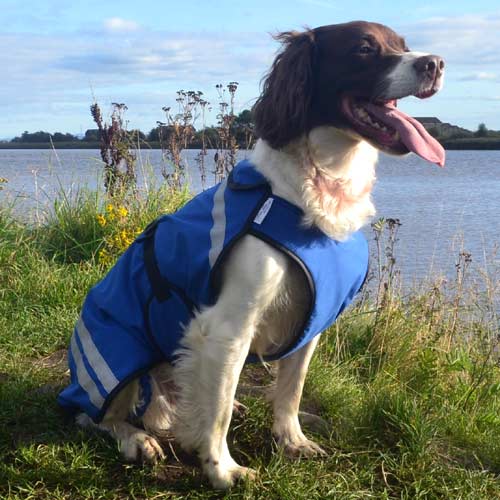 New features include:
Redesign at front legs to allow for free movement
Shaped at the rear to follow the contours of your dog
Zipped harness hole
Lead clip access at collar
This is addition to:
Soft waterproof and breathable sportswear fabric
Breathable Airtex lining (black fleece for the lined version)
Protective chest coverage
Reflective strips for low light visibility
Adjustable girth strap with buckle
Colour co-ordinated covered back leg straps
Elasticated v-neck line
Hanging loop
Machine washable
These lightweight lining-free coats are perfect for dogs who like to be protected from the rain but don't want or need an extra layer.
Choose from red, royal blue, black or pink. Standard and made to measure sizes are available so you can get the perfect fit for your dog.
Find out more here Lightweight Waterproof Dog Raincoat.
The same new and improved features have also been added to our Fleece Lined Waterproof Dog Coat for dogs who like warmth as well as waterproof protection.