Winner of Brand of the Year - Halti
Friday, 16 August 2019 | D for Dog
Halti won Brand of the Year 2018/2019 at the World Branding Awards. The Company of Animals Halti brand won for Apparel and Accessories - Harnesses.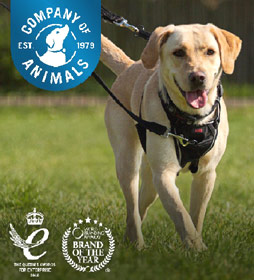 Dr Roger Mugford, founder of The Company of Animals and designer of the Halti headcollar attended the event to collect the award said:
"When I invented the Halti headcollar to help improve the lives of people and pets, my focus was to create a product that simply helped make walking the dog a more enjoyable experience, for both pet and owner. We're delighted to have received such a prestigious award from The World Branding Forum. The Halti has been a firm favourite with users for many years, and it's fantastic to see the product receive this recognition."
The brand started with the Halti headcollar which stops dogs from pulling with its unique design that gently steers the head, controlling the dog's direction and movement. It makes lead training easy and puts the owner back in control.
A newer addition to the range was the Halti No Pull Harness. Perfect for all dog breeds, it has versatile features to control even the strongest pullers.
The harness has a unique combination of no pull lifting action and optional front control.
Immediate no pull results reported by 97% of testers.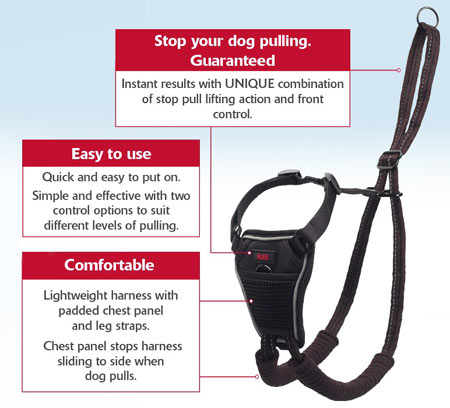 To purchase or find out more visit Halti No Pull Harness.