In The Media 2010
We are an established website, involved in many important dog related issues. Dogs and the welfare of dogs is our passion. We are proud of our respected position in the dog community and have featured extensively in the media. Here are some of our media clippings from 2010.
British Dressage Magazine - 2010 Issue 8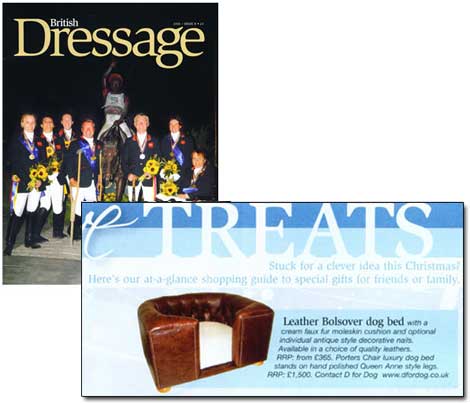 Dogs Today - December 2010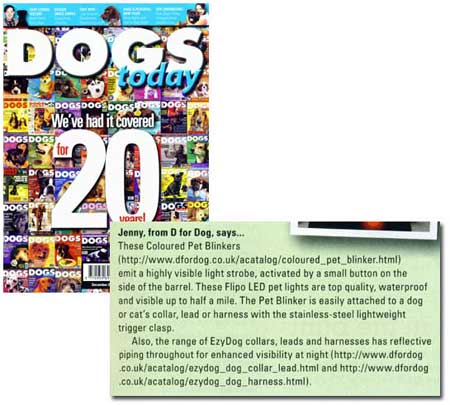 The Sunday Times - 21st November 2010
Our hearts dog bowl featured in The Sunday Times 'All I Want For Christmas' section.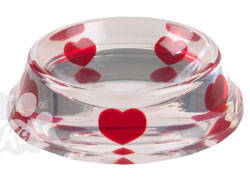 The Christmas Magazine - November/December 2010
Our gorgeous Argyle dog collar featured in The Christmas Magazine.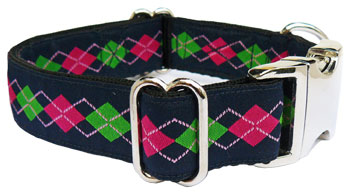 Dogs Today - November 2010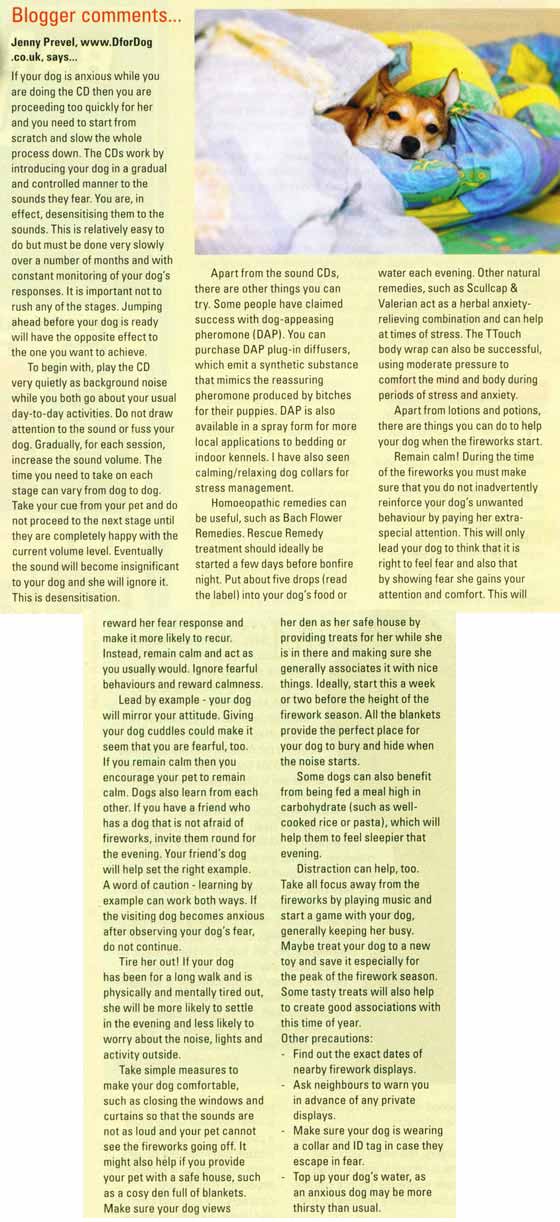 Dogs Today - October 2010

Dogs Today - August 2010

Vogue - July 2010
We were very proud to have our luxury Rufford dog bed featured in Vogue.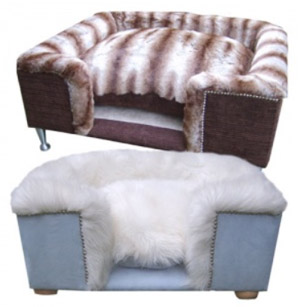 Dogs Today - July 2010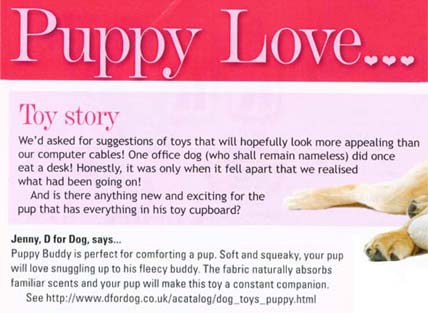 Dogs Today - July 2010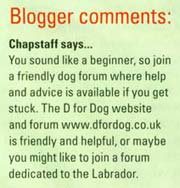 Dogs Today - June 2010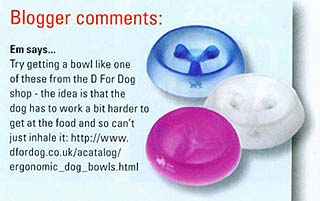 Dogs Today - June 2010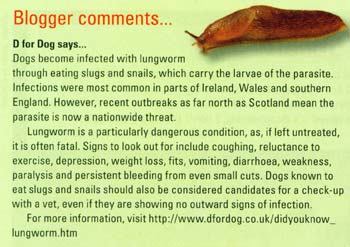 Dogs Are OK May - June 2010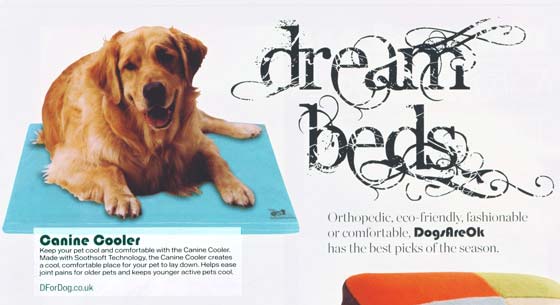 Dogs Today - January 2010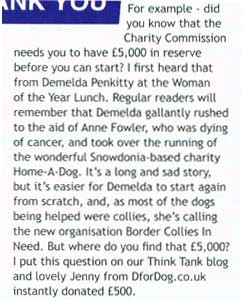 Dogs Today - January 2010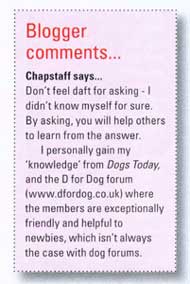 Back to list of
In The Media
© D for Dog www.dfordog.co.uk