In The Media 2014
We are an established website, involved in many important dog related issues. Dogs and the welfare of dogs is our passion. We are proud of our respected position in the dog community and have featured extensively in the media. Here are some of our media clippings from 2014.

ITV Paul O'Grady: For the Love of Dogs 25th December 2014


D for Dog were thrilled to be asked to provide some Christmas props and goodies for the Christmas special of Paul O'Grady: For the Love of Dogs. Yes, Pogdogs is back this Christmas. Yay.

We sent them a big personalised Santa Sack for all the dog's Xmas pressies, a personalised bandana for a dog called Cookie who has his very own story line on the Christmas show (both items pictured below). We also provided festive dog chews and a great Santa Paws sign.

Watch Paul O'Grady: For the Love of Dogs on Christmas Day at 5:50pm on ITV.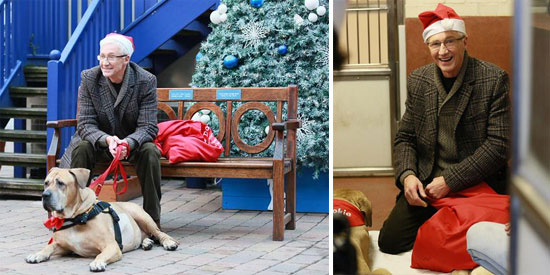 ITV Lorraine Kelly 'Christmas Gift Guide for Pets' 12th December 2014


"Don't leave your pets out of the Christmas fun this year! Here's our pick of the best presents to treat your favourite furry animals to something a little bit special on the big day."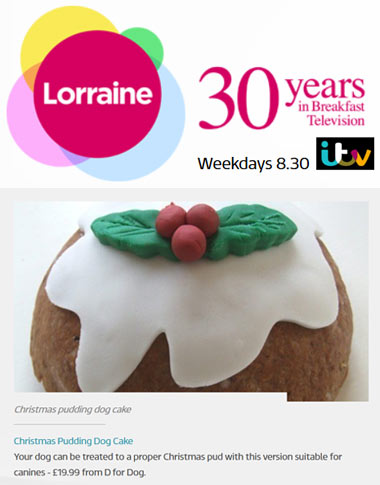 Dog World Art & Crafts Supplement 2014



The Alan Titchmarsh Show - 15th September 2014


D for Dog provided a High Rise raised dog bowl for a doggie dining feature on The Alan Titchmarsh Show.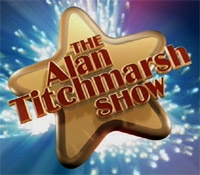 Metro Pets - 14th August 2014


Four of the best... Cooling coats for dogs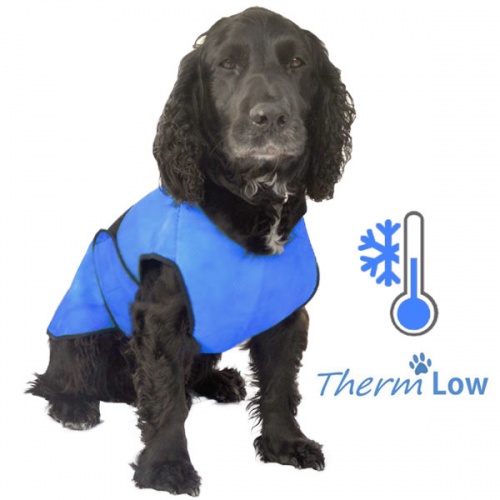 Life With Pets Magazine - April to June 2014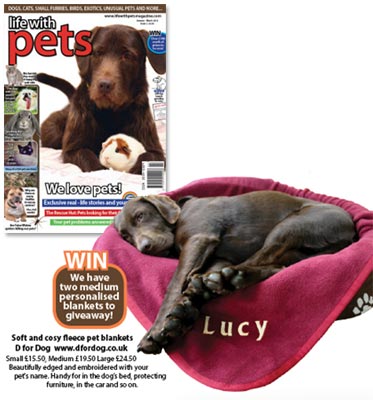 Pet People Spring 2014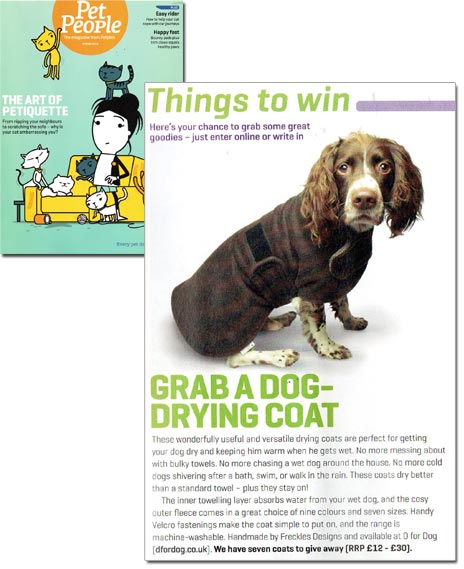 Dog World - 5th March 2014


In an article 'Liven up your birthday celebrations', Geraldine Cove-Print talks extensively about all of D for Dog's lovely dog cakes and treats plus all our great gift ideas for your dog's birthday.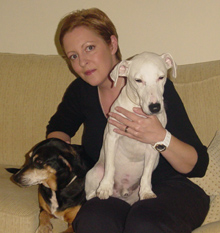 Dogs Today Magazine - March 2014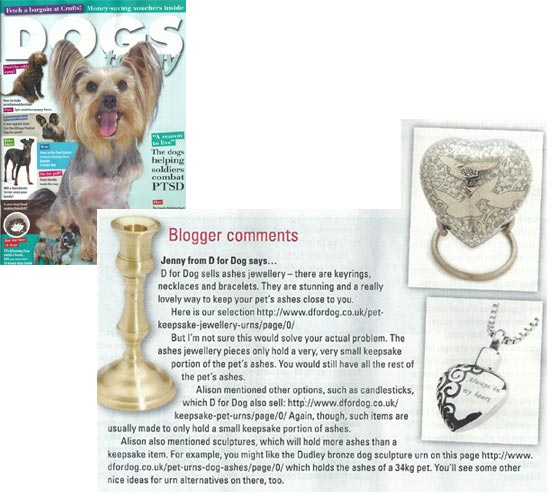 Midsomer Murders Season 16, Episode 3 - 29th January 2014


D for Dog provided a personalised dog bowl for the star of the show, Sykes.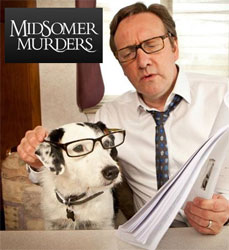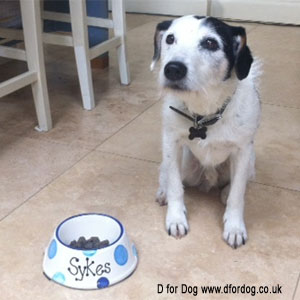 Dogs Today Magazine - February 2014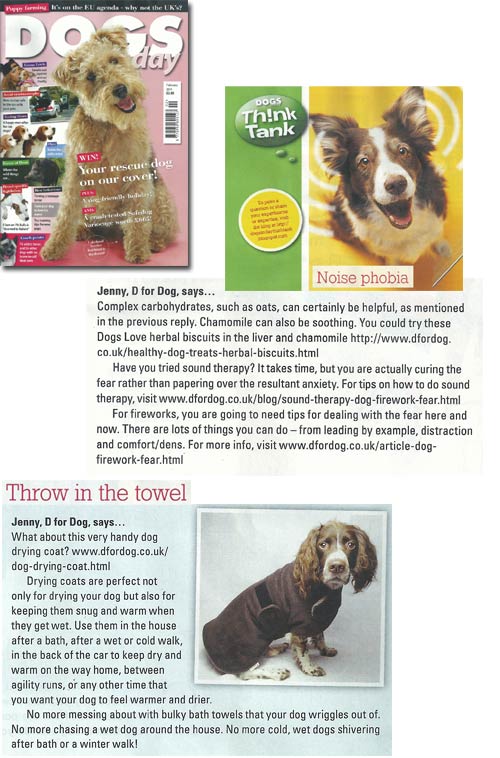 Our Best Friends Magazine - Issue 19 Winter 2014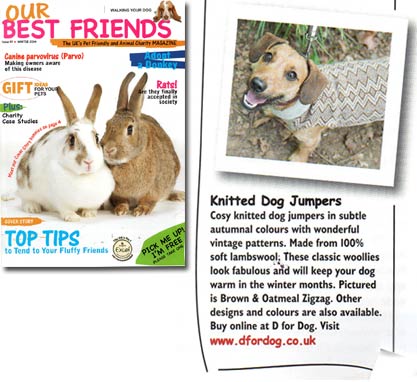 Your Dog Magazine - February 2014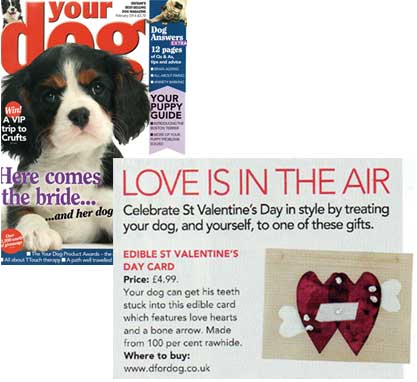 Back to list of In The Media

© D for Dog www.dfordog.co.uk