In The Media 2015
We are an established website, involved in many important dog related issues. Dogs and the welfare of dogs is our passion. We are proud of our respected position in the dog community and have featured extensively in the media. Here are some of our media clippings from 2015.
Age UK - 10th September 2015
How to prepare for getting a pet
article.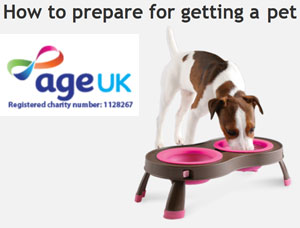 Glamour Magazine - September 2015
"They Call It Puppy Love..." feature.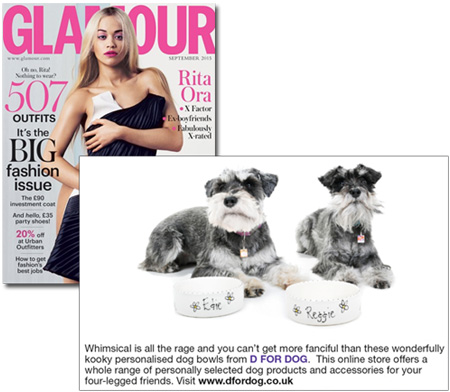 Selling Online Today Podcast - 29th June 2015
D for Dog was recently asked to do a podcast for
Sellingonlinetoday
, a website offering insights, advice, tips and tricks for e-commerce start-ups. They interview inspiring businesses owners that are selling online.
We enjoyed our interview with Patrick Conlon, talking about all things e-commerce and D for Dog, from how we started to where we are today.
You can listen here
http://www.sellingonlinetoday.com/podcast-interview/d-for-dog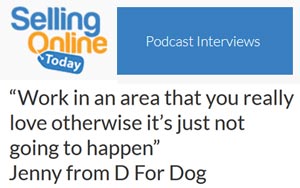 Your Dog Activity Bookazine - June 2015
What's in your bag? The must-have items every dog walker needs.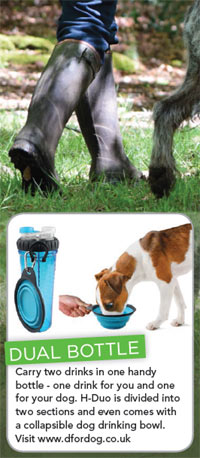 Edie & Reggie Product Partnerships - June 2015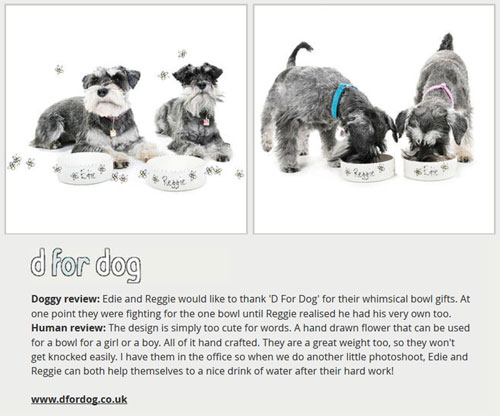 Your Dog 'Where to stay' Holiday Guide 2015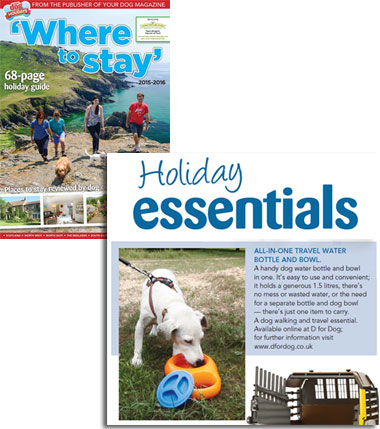 ITV This Morning: Doggy Dating 16th February 2015
Can doggy dating lead to romance? ITV This Morning investigate whether you can find love through your hound.
Puppy Love: Can Doggy Dating lead to romance?
Tubs of natural, healthy dog treats provided by D for Dog.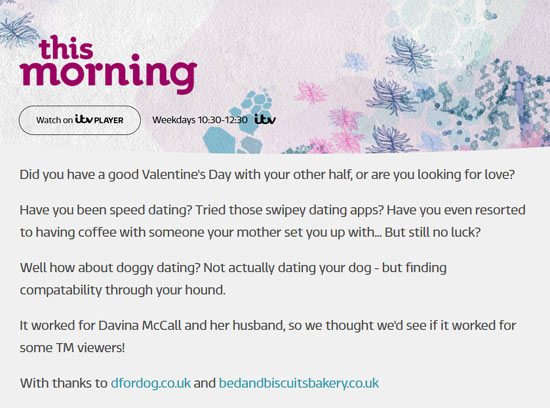 Back to list of
In The Media
© D for Dog www.dfordog.co.uk