In The Media 2018
We are an established website, involved in many important dog related issues. Dogs and the welfare of dogs is our passion. We are proud of our respected position in the dog community and have featured extensively in the media. Here are some of our media clippings from 2018.
Random Act of Kindness Day - 19th February 2018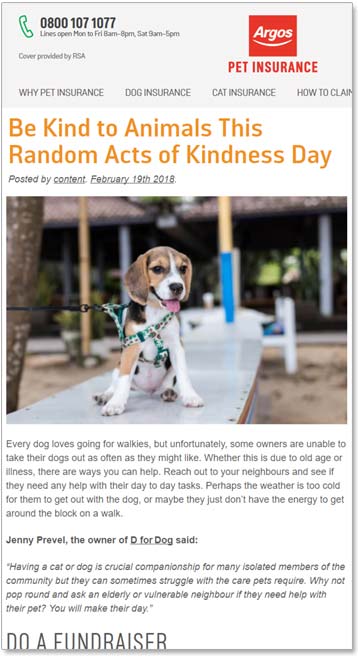 We were asked to talk about what dog lovers could do for others on Random Act of Kindness Day.
Sewing Quarter - 25th January 2018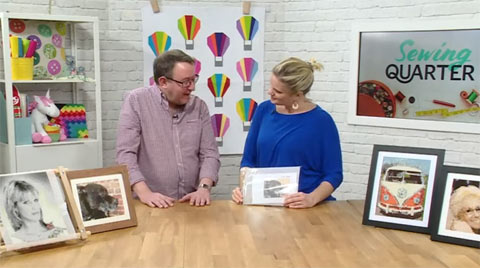 The Sewing Quarter featured the Your Dog Photo Tapestry Kit.
These unique tapestry kits allow you to easily create a tapestry of your very own dog or to give as a wonderful and original gift for a dog loving friend. With full instructions and everything you need to finish your tapestry included in the kit, even a complete novice can enjoy this satisfying craft.
On the Sewing Quarter, Eliot explains all about the kits, how to choose the best photo and even how to complete your tapestry. Well worth a watch.
Get your kit here Your Dog Photo Tapestry Kit. Also available as a fabulous Your Dog Photo Tapestry Cushion Kit
Watch a shortened clip of the video below.
You can watch the whole show at the Sewing Quarter channel https://youtu.be/QUURiGxvwJE
Back to list of In The Media
© D for Dog www.dfordog.co.uk