About D for Dog
In 2004 when we adopted my first rescue dogs, Boycie and Berkeley, the internet was a very different place. With no easy way for dog lovers to share their photos, D for Dog began life as an online dog photo gallery.
The site quickly grew to include dog news, events, articles, funnies and our highly respected online shop selling a wide range of gorgeous and practical dog accessories.
Claire Horton-Bussey of Dogs Today magazine said:
"There are hundreds of doggie websites on the net, but D for Dog is something else". D for Dog has "managed to find a way of selling things without selling out, so to speak. All the items are hand-picked by Jenny as unusual, particularly useful, or recommended to her by other dog lovers. If it's not good enough for Boycie or Berkeley, it doesn't go on the site shop!"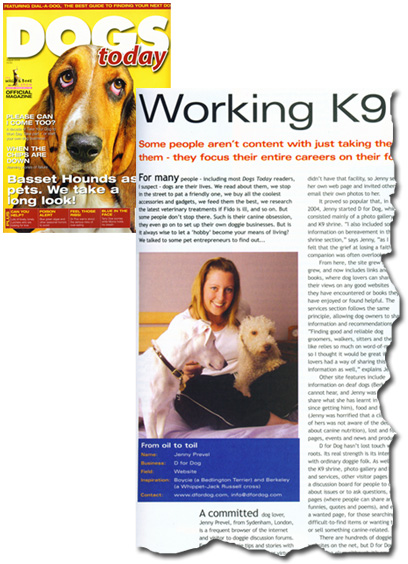 The years have passed and a few different doggies have shared our lives, but we remain a dedicated, family run business with a love of dogs at the centre of our work. We take great care when considering which products to sell and we believe that D for Dog is where dogs would shop!
In-house tester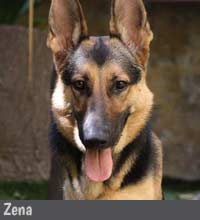 Testing toys at Rainbow Bridge
Customer care is our priority
At D for Dog we pride ourselves on our high level of customer care. We offer a one-on-one personalised service to all our customers from the moment you visit our online shop until the time your order has been delivered and you are completely happy. To view some customer reviews please see our Customer Feedback.
In the media
We are proud of our respected position in the dog community and have featured extensively in the media. For more of D for Dog in the media please visit In The Media.
Social media
Sharing dog news, events and dog issues is important to us. We put a lot of effort into our social media, keeping dog lovers informed and up to date with all the latest dog news and information. Find us on Twitter, Facebook, Google+, Pinterest and Instagram.