In The Media
We are proud of our respected position in the dog community and have featured extensively in the media.

Here are a few of our media clippings.
Can We Take The Dog - July 2021
Can We Take The Dog reviewed the Henry Wag Noodle Glove Dog Towel from D for Dog.
They "tested it to its limit" and concluded: "I found the towel to be very absorbent. It was nice and quick to dry Meg off and I found that it did remove the dirt from her paws as well. We've got in the habit of using it every time we get back from a walk. Overall we are really impressed with the drying glove for the quality of the product and it's effectiveness at drying a very soggy dog!"
In fact the reviewer was so impressed with the quality of the item and how well it works, they ordered a dog drying coat from the same range. Woof!
Gets yours here Purchase Henry Wag at D for Dog
Read the full review here Can We Take The Dog - Henry Wag Noodle Glove Dog Towel Review.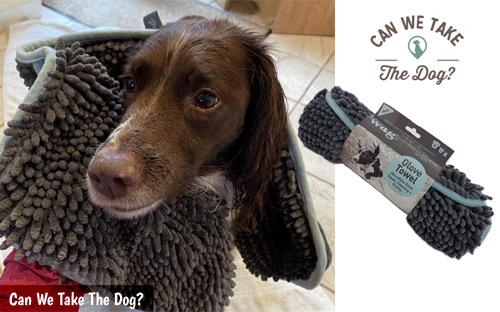 123 Reg - July 2021
Read the full article here - How D for Dog took the lead in online business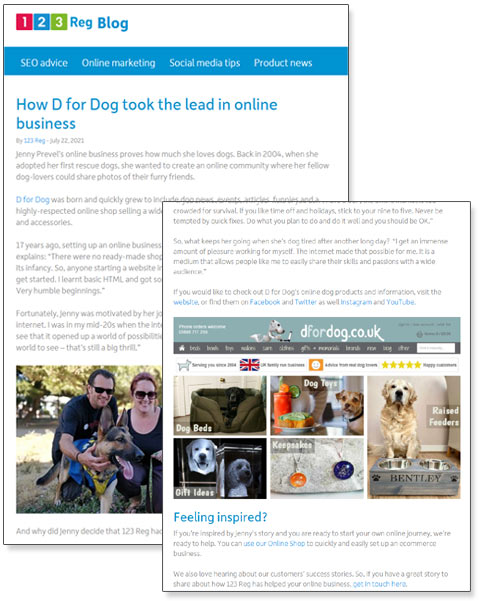 BBC Two - 12 Puppies and Us (series 1, episode 5)
The BBC 2 series 12 Puppies and Us charts the ups and downs of a dozen puppies and their families in those first crucial months together. Our eagle-eyed wooden dog feeder maker spotted one of our feeders on the show, that we made for Simba & Woody.
Available to purchase here - Raised Dog Bowls.
The Sunday Times - 9th May 2021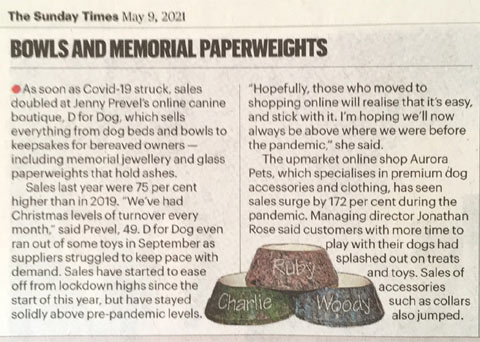 Metro - 12 of the best Christmas gifts for pets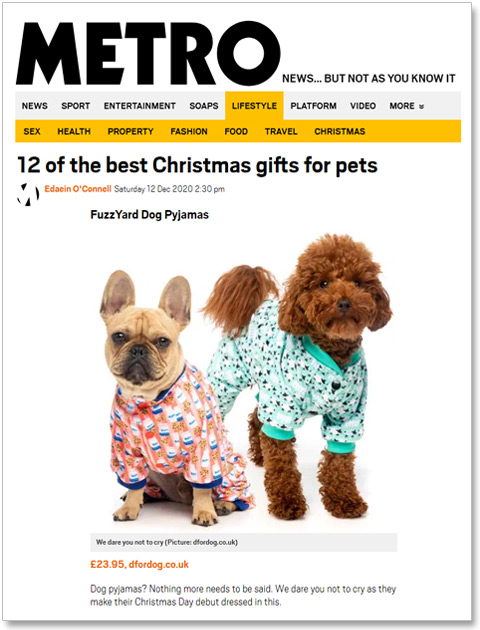 Glamping with Dogs - Xmas Gift Guide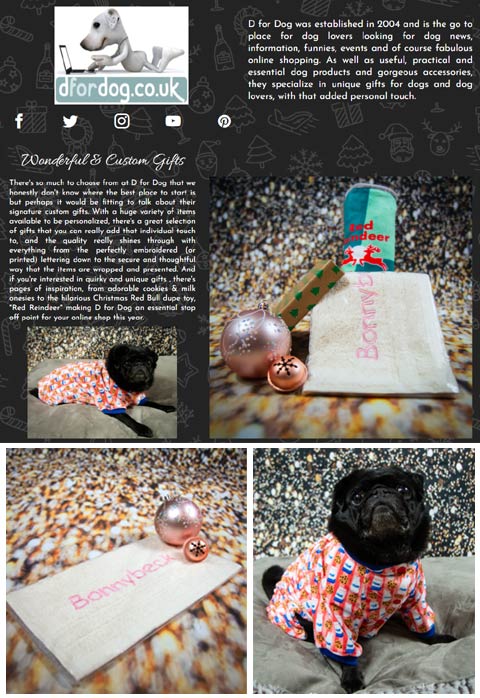 The Sunday Telegraph - 9th August 2020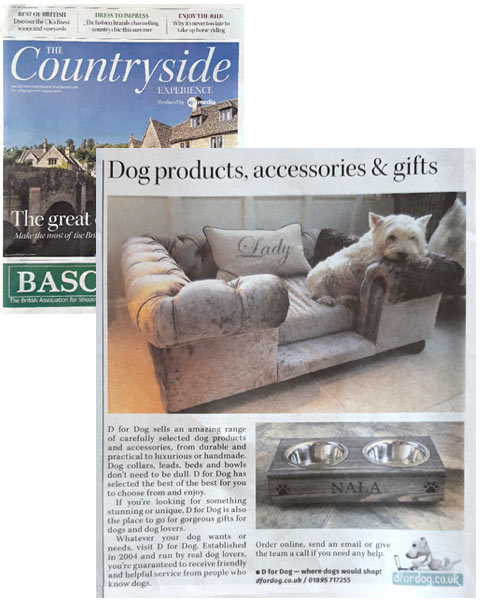 The Times - 25th July 2020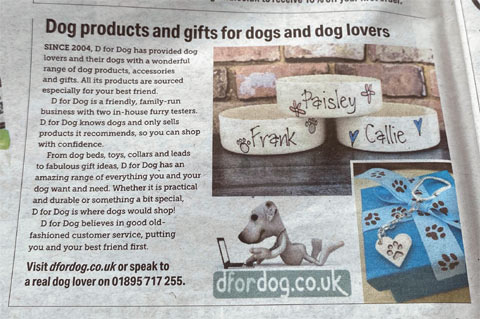 Ezvid Wiki - May 2020
D for Dog was included in a video wiki entitled "Sources For Quality Pet Products." Founded in 2011, Ezvid Wiki was the world's first video wiki, and is now among the top 3,000 websites in the United States. D for Dog is at number 2 on the "5 Companies Offering Premium Products For Pets" list. Visit 5 Sources For Quality Pet Products.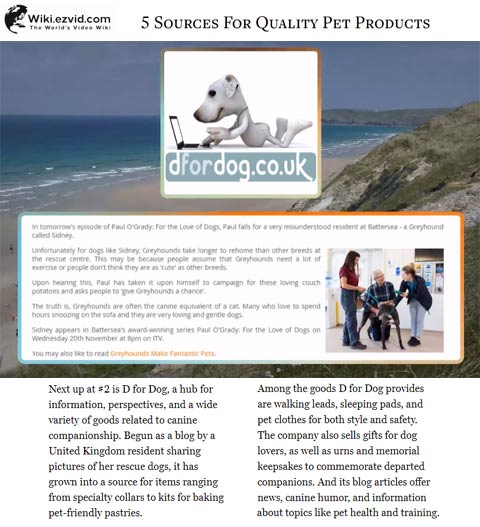 Rescue and Animal Care - February 2020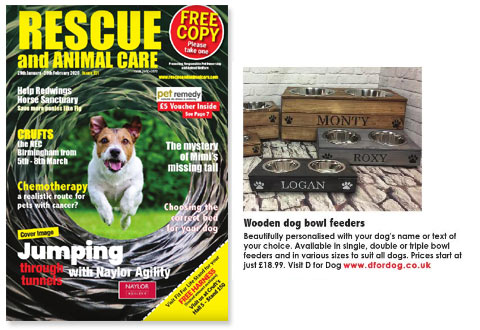 Weird Fish Clothing - Christmas Countdown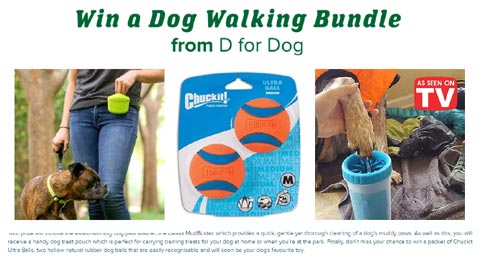 Glamping with Dogs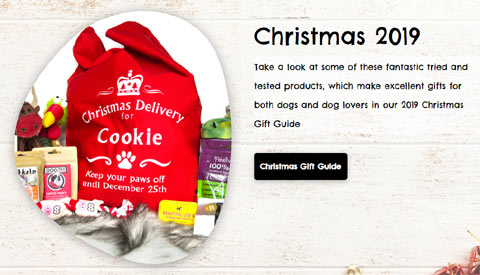 Glamping with Dogs is an unbiased and totally free resource for dog owners looking for places to visit or things to buy for their dogs. We were thrilled to be included in their Christmas Gift Guide 2019. Cookie had a Santa Sack especially made and we love the photos they took. See more here Glamping with Dogs Christmas Gift Guide - D for Dog.
Rescue and Animal Care - November 2019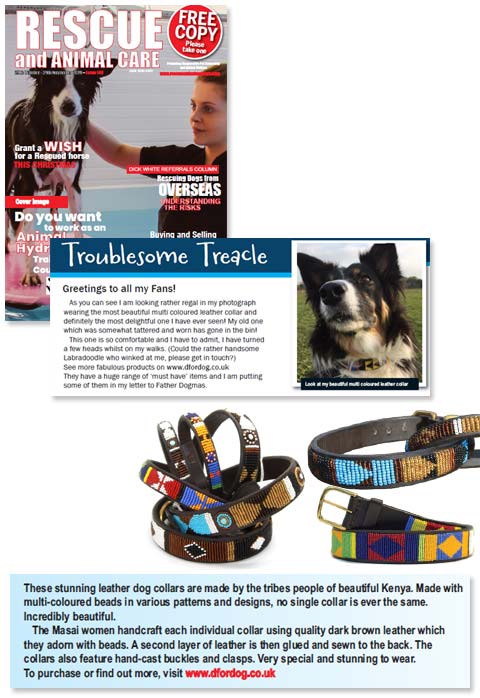 Rescue and Animal Care - May 2019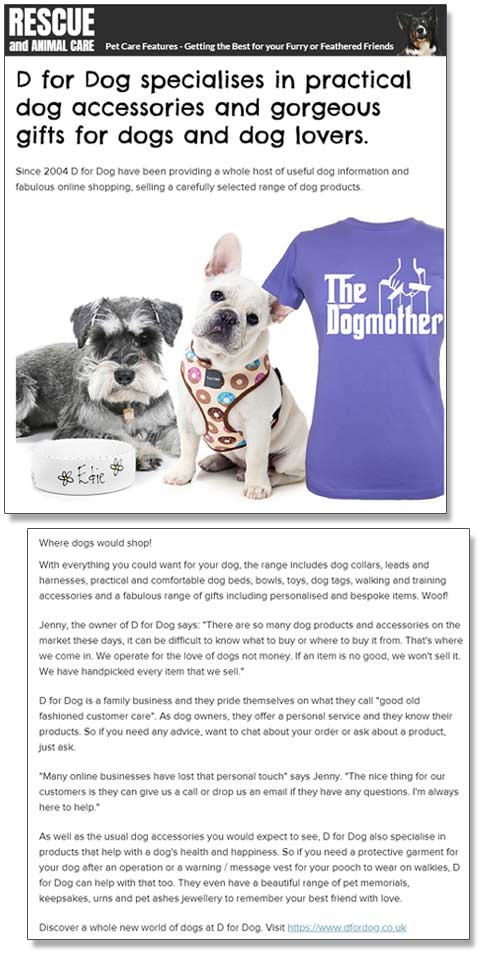 A lovely piece on D for Dog on the Rescue and Animal Care website. Read it here D for Dog article.
Sewing Quarter - 25th January 2018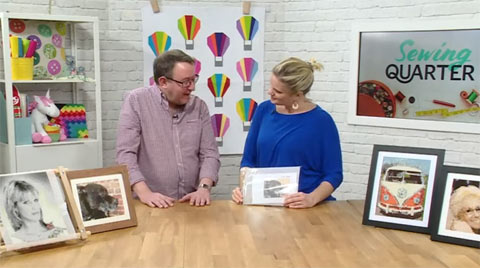 The Sewing Quarter featured the Your Dog Photo Tapestry Kit.
These unique tapestry kits allow you to easily create a tapestry of your very own dog or to give as a wonderful and original gift for a dog loving friend. With full instructions and everything you need to finish your tapestry included in the kit, even a complete novice can enjoy this satisfying craft.
On the Sewing Quarter, Eliot explains all about the kits, how to choose the best photo and even how to complete your tapestry. Well worth a watch.
Get your kit here Your Dog Photo Tapestry Kit. Also available as a fabulous Your Dog Photo Tapestry Cushion Kit.
Watch a shortened clip of the video below.
You can watch the whole show at the Sewing Quarter channel https://youtu.be/QUURiGxvwJE
The Telegraph - October 2017

The Only Way is Essex (TOWIE) - August 2017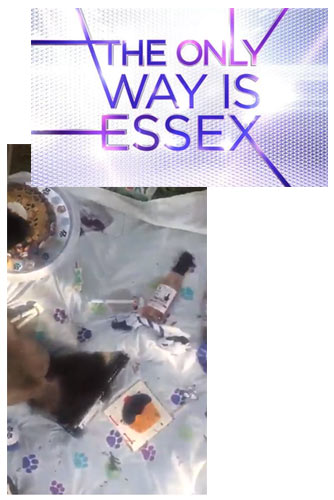 Animal Friends - December 2016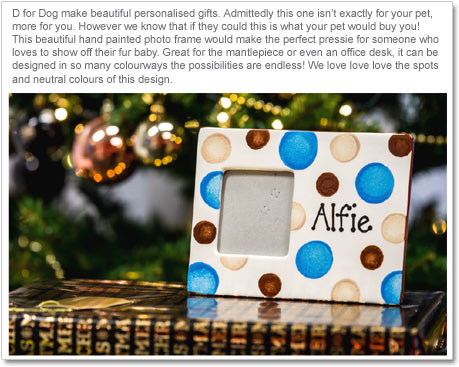 Age UK - 10th September 2015
How to prepare for getting a pet article.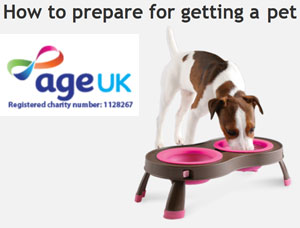 Glamour Magazine - September 2015
"They Call It Puppy Love..." feature.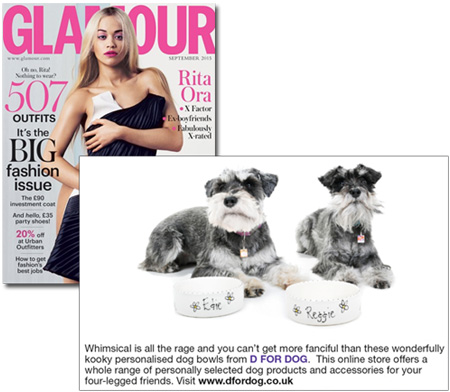 Selling Online Today Podcast - 29th June 2015
D for Dog was asked to do a podcast for Sellingonlinetoday, a website offering insights, advice, tips and tricks for e-commerce start-ups. They interview inspiring businesses owners that are selling online. We enjoyed our interview with Patrick Conlon, talking about all things e-commerce and D for Dog, from how we started to where we are today.
You can listen here http://www.sellingonlinetoday.com/podcast-interview/d-for-dog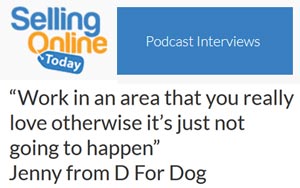 Edie & Reggie Product Partnerships - June 2015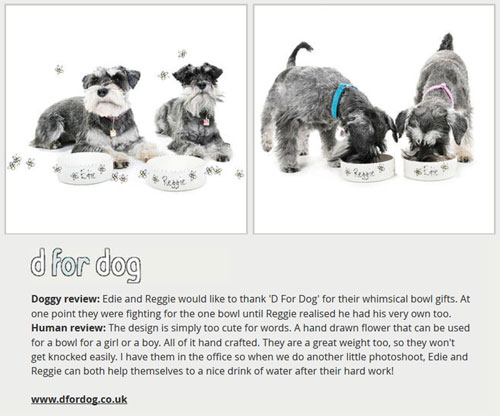 ITV This Morning: Doggy Dating 16th February 2015
Can doggy dating lead to romance? ITV This Morning investigate whether you can find love through your hound.
Puppy Love: Can Doggy Dating lead to romance?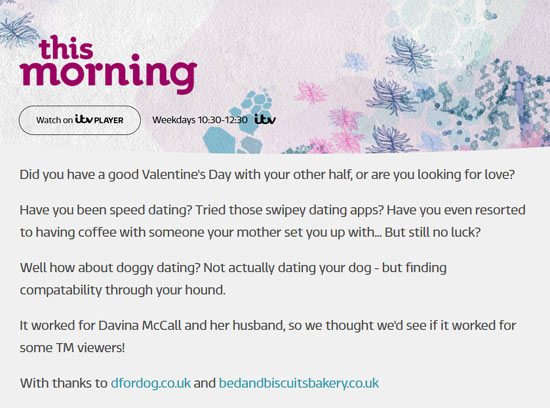 ITV Paul O'Grady: For the Love of Dogs 25th December 2014
D for Dog were thrilled to be asked to provide some Christmas props and goodies for the Christmas special of Paul O'Grady: For the Love of Dogs. Yes, Pogdogs is back this Christmas. We sent them a big personalised Santa Sack for all the dog's Xmas pressies, a personalised bandana for a dog called Cookie who has his very own story line on the Christmas show (both items pictured below). We also provided festive treats and a great Santa Paws sign.
Watch Paul O'Grady: For the Love of Dogs on Christmas Day at 5:50pm on ITV.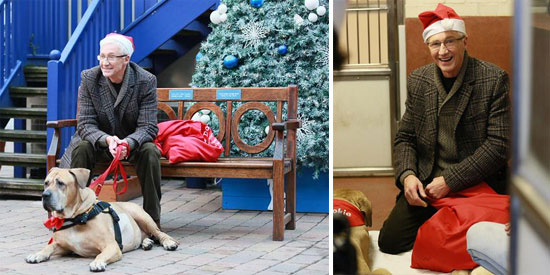 ITV Lorraine Kelly 'Christmas Gift Guide for Pets' 12th December 2014
"Don't leave your pets out of the Christmas fun this year! Here's our pick of the best presents to treat your favourite furry animals to something a little bit special on the big day."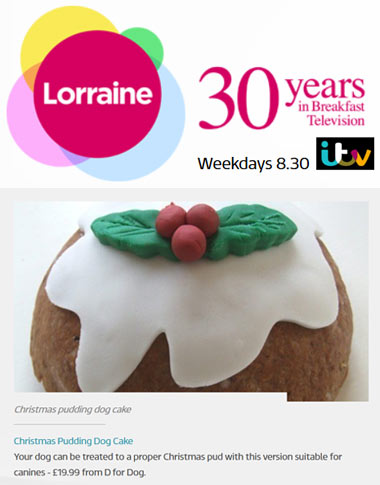 The Alan Titchmarsh Show - 15th September 2014
D for Dog provided a High Rise raised dog bowl for a doggie dining feature on The Alan Titchmarsh Show.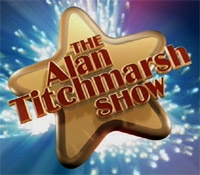 Metro Pets - 14th August 2014
Four of the best... Cooling coats for dogs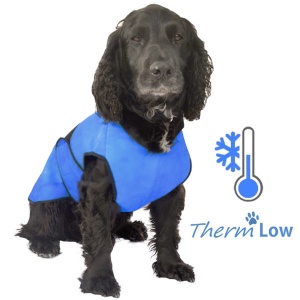 Life With Pets Magazine - April to June 2014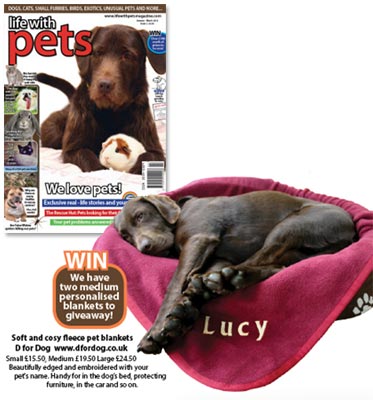 Pet People Spring 2014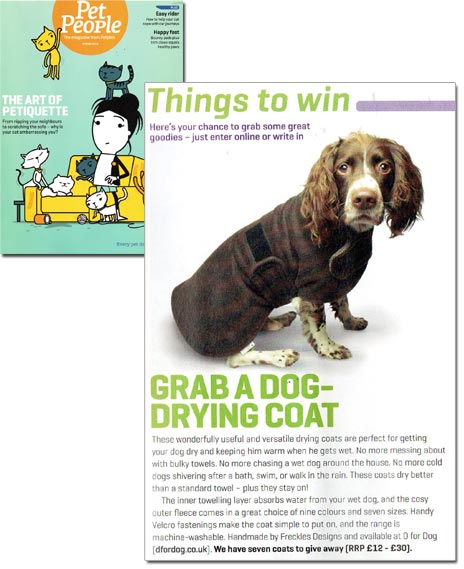 Dog World - 5th March 2014
In an article 'Liven up your birthday celebrations', Geraldine Cove-Print talks about D for Dog's lovely dog cakes and treats plus all our great gift ideas for your dog's birthday.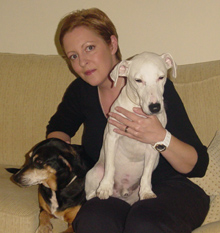 Midsomer Murders Season 16, Episode 3 - 29th January 2014
D for Dog provided a personalised dog bowl for the star of the show, Sykes.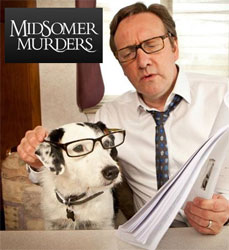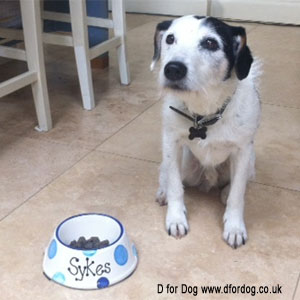 Rescue a Pet and Animal Care Magazine - Dec 2013/Jan 2014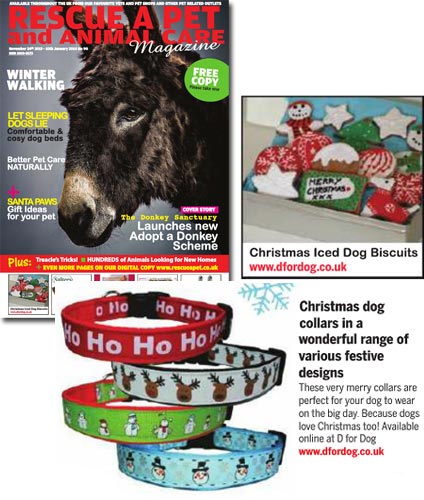 The Christmas Magazine 2013
Our Ho Ho Ho Christmas Dog Biscuits featured in The Christmas Magazine 'Gorgeous Gifts for Pets' section.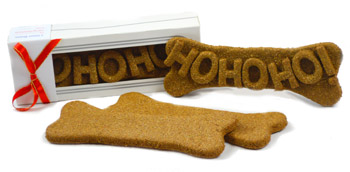 Metro - 24th October 2013
Our dog Halloween Biscuits featured in the Metro Pets 'Four of the best... Halloween Treats' section.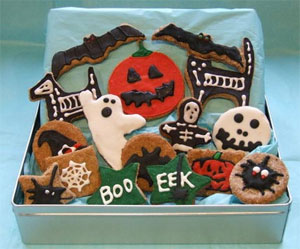 Tattershall Lakes Holiday Park
Talented photographer Dottie Photography (find on Facebook) contacted us about our red gingham dog collars, leads and bandanas (by Creature Clothes). They were needed in time for a photo shoot for Tattershall Lakes. We think the results look amazing.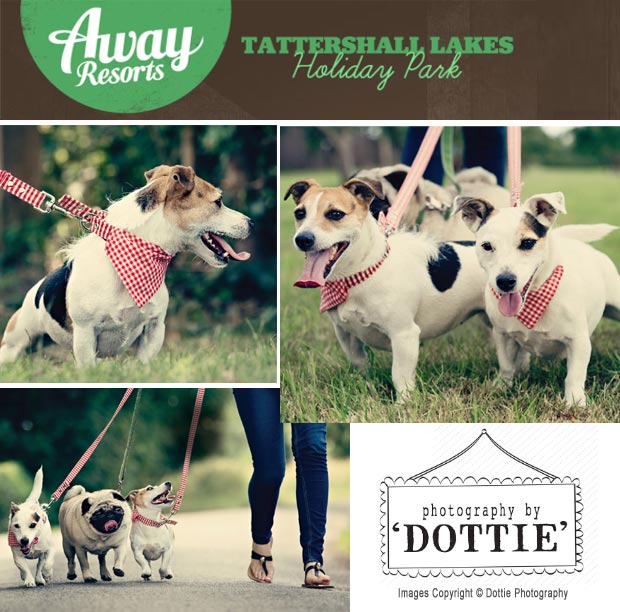 Dogs Trust - July 2013
Two loveable dog puppets, Jimmy and Chew, were created for the charity Dogs Trust to help educate children about how dogs think, feel and perceive the world around them. To find out more and view the videos, visit Puppet Dogs Jimmy & Chew Help Educate Children.
When making the films, D for Dog were contacted by Alex from Contented Brands as they needed two personalised dog bowls, one for Jimmy and one for Chew. The bowls that were made for Jimmy and Chew can be found here Personalised Dog Bowl - Dotty, for anyone wanting one for their own dog.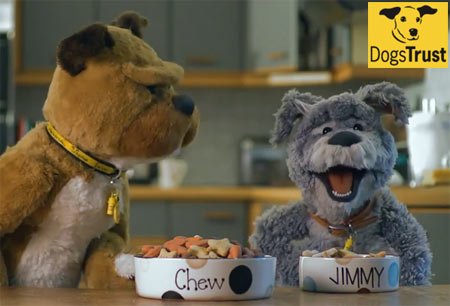 Metro Blog - July 2013
Our Parked Cars Cook Dogs poster featured in the Metro in an article entitled 'Summer heatwave: Despite multiple warnings dogs are still being left in cars'.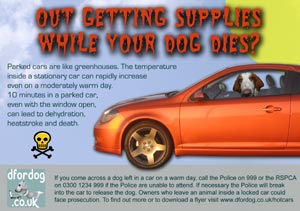 Bluepark Solutions Featured Shop - June 2013
Cate of Bluepark said: "Introducing our Featured Shop for June - D for Dog - who has been with Bluepark for nearly 2 years. Jenny's passion for all things canine is undeniable and she has managed to turn that passion into a successful business, which in this market is a particularly hard thing to do. The online shop has appeared in numerous dog magazines, as well as Vogue, The Sunday Times and on TV's Midsomer Murders."
To view the full feature, click here D for Dog Featured Online Shop (size 695k PDF requires Acrobat Reader and opens in a new window).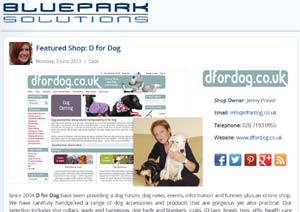 ITV's Midsomer Murders - May 2013
When dog actor and TV star, Sykes the Jack Russell terrier, needed a personalised dog bowl for his role in ITV's Midsomer Murders, Pinewood Studios contacted D for Dog. We were more than happy to speed his purchase through, ready for filming that week.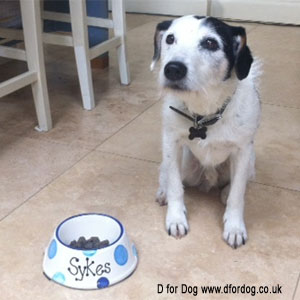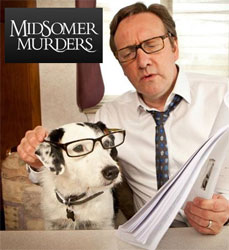 Vet's Klinic - 24th April 2013
Caroline and Emma from D for Dog joined Joe Inglis on the Vet's Klinic couch.
Bliss Magazine - January 2013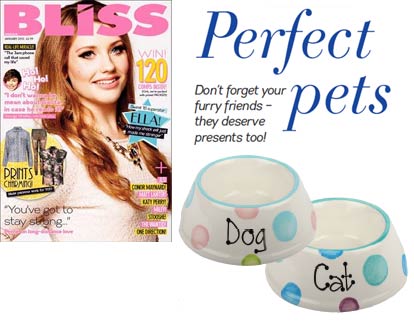 Dogs Today - July 2012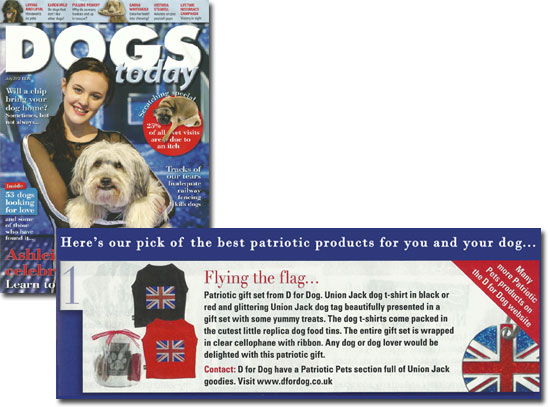 ITV This Morning - 11th June 2012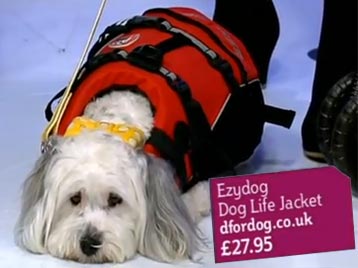 Book - Emergency First Aid For Dogs - Published April 2012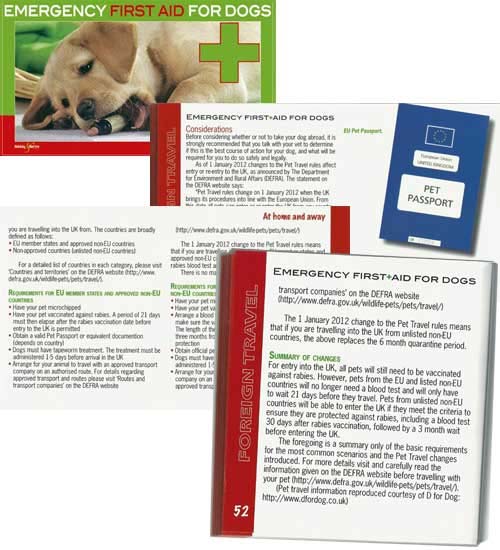 Dogs Today - November 2011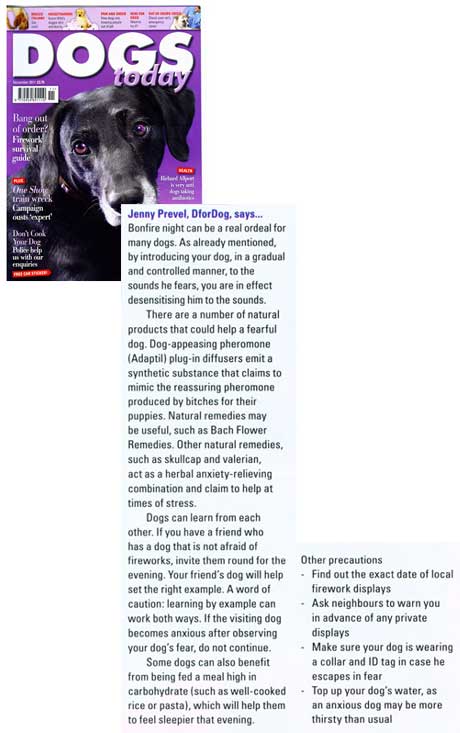 Dogs Today - October 2011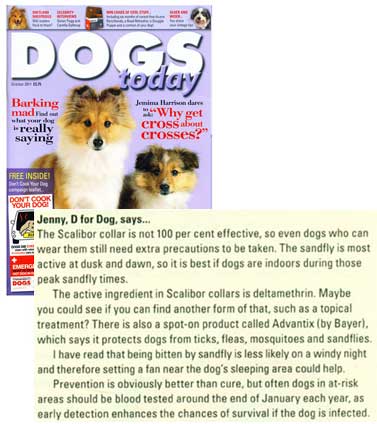 Dogs Monthly - July 2011
Our 'Dogs in Hot Cars' campaign featured in Dogs Monthly where they printed our advice to never leave a dog in a parked car.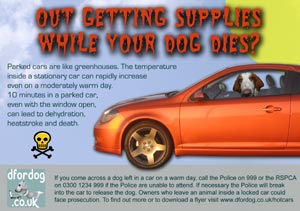 Dogs Today - March 2011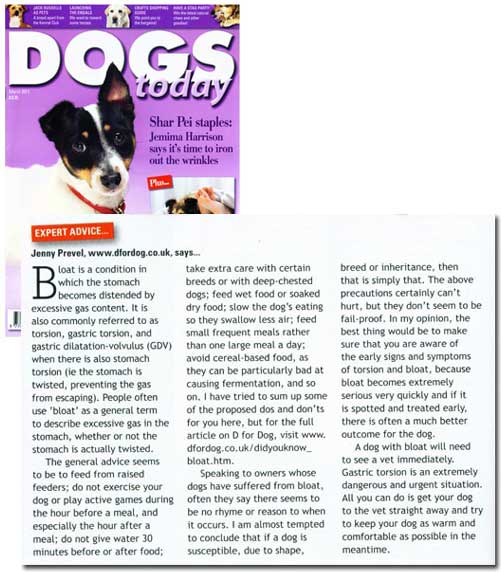 British Dressage Magazine - 2010 Issue 8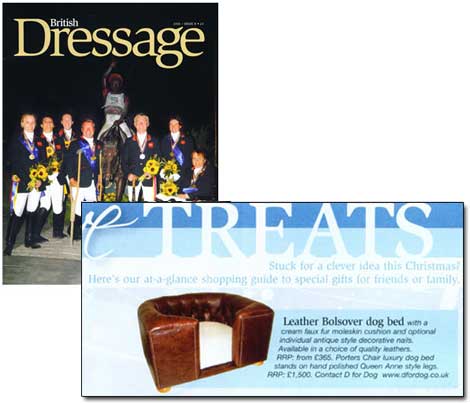 The Sunday Times - 21st November 2010
Our hearts dog bowl featured in The Sunday Times 'All I Want For Christmas' section.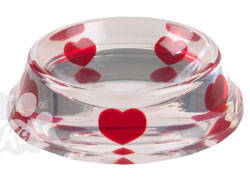 Vogue - July 2010
We were very proud to have our luxury Rufford dog bed featured in Vogue.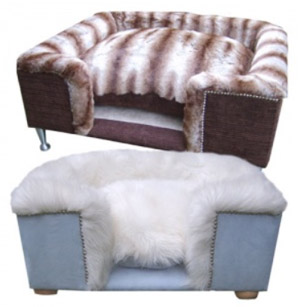 Dogs Today - June 2010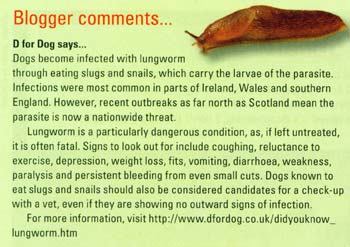 Dogs Are OK May - June 2010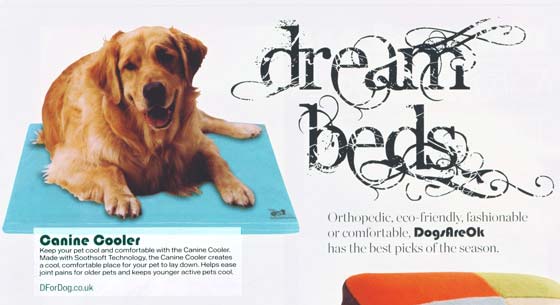 Dogs Monthly - August 2009
Our bone dog bandana featured in Dogs Monthly's 'Style Counsel' section.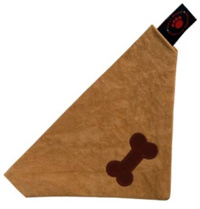 Your Dog Magazine - April 2009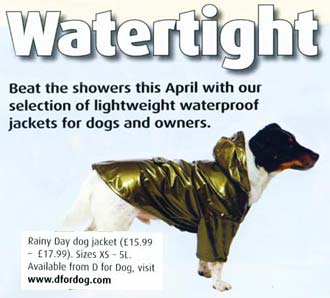 Dogs Today Magazine - November 2008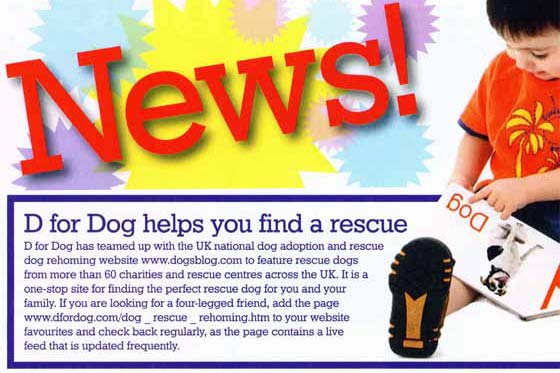 Your Dog Magazine - September 2008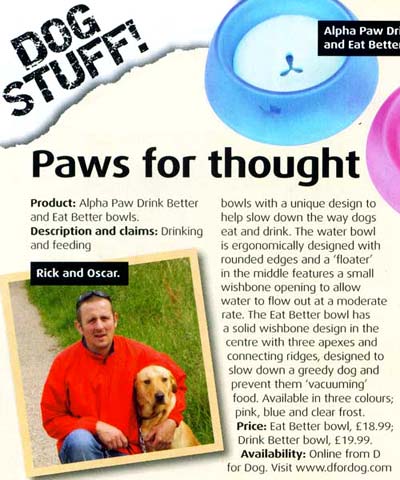 K9 Magazine - Issue 21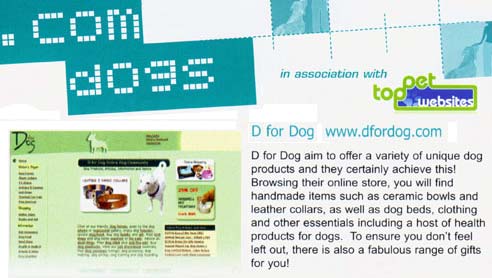 Dogs Today Magazine - August 2007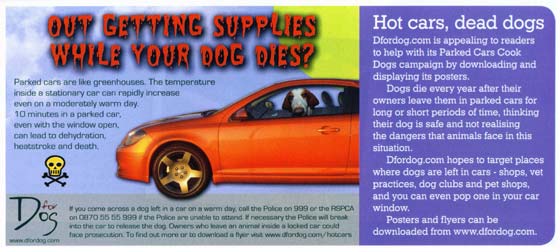 Bowzer - March 2007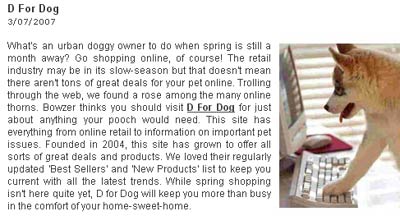 The Mayhew Animal Home - August 2006

Dog Magazine - Product Feature 2006

Your Dog Magazine - January 2006

Dogs Today Magazine - August 2005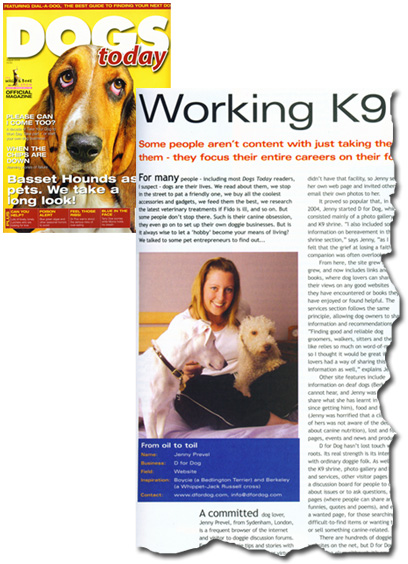 To read the article in full click here Working K9 to 5 (size 443k pdf requires Acrobat Reader and opens in a new window).
© D for Dog www.dfordog.co.uk