Kennel 35 Campaign - 35 Days Living as a Rescue Dog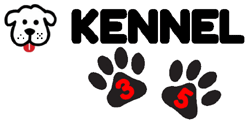 Dog lover and volunteer at Manchester & Cheshire Dogs' Home, Sean LeVegan, will live in a dog kennel at the dogs' home for 35 days to raise money and awareness for the home and the rescue dogs.

Sean said: "After just few weeks of volunteering for the Manchester Dogs' Home I was shocked to learn the length of time it takes for stray and abounded dogs to be rehomed.

"The average time a dog spends in the home is 35 days. I plan to spend 35 days in a dog kennel at Manchester Dogs' Home to raise money and awareness. I will eat nothing, only drink for the first four days. This is the average time some dogs take to eat when in an alien environment. My food will be brought to me free of charge by a local business. I will be allowed out of my kennel for just 1 hour each day. This will be the time I use to freshen up and take toilet breaks.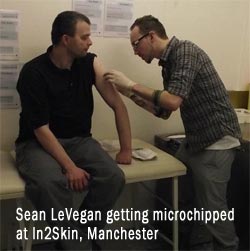 "From the time the staff leave the building at around 17:00 I will not be allowed food or be able to leave my kennel until they return at around 08:00 the following day.

"Each day I will be sharing my kennel with at least one dog. This will be my kennel mate for the day. I will have my water and blanket with no bed. I will living just like any dog in the Manchester Dogs' Home."

Webcams will be linked to Sean's kennel and subscribers donate just £5 to access the Kennel Cams for the duration of the project. Every penny will go to help Manchester Dogs' Home refurbish their home that can house 600 dogs when full.

Sean will have various guests attending his kennel each day to talk about dogs. All manner of subjects will be covered and Sean welcomes questions from subscribers.

The event begins on Saturday 5th October 2013 when Sean will be caught by the Manchester Dog Warden and his journey and story will begin.

"I am working on inviting celebrities to share their dog related tails with me. I am sure I shall have a great line-up to keep you all on the edge of your seats. I hope you will join me to watch the changes that happen to me over the 35 day period" says Sean.

For more info, visit http://kennel35.com/

You can also follow Sean on Twitter https://twitter.com/kennel35 and on Facebook.

Manchester & Cheshire Dogs' Home (Charity No.1001346) was established in 1893 to help the stray and unwanted dogs roaming the streets of Manchester and has provided shelter and veterinary care and have re-homed over 1 million dogs. Later covering parts of Lancashire, Cheshire and Derbyshire, today it remains the only home of its kind, caring for over 7000 dogs each year. They receive no Government funding and rely entirely on donations from the general public. Visit their website at dogshome.net

Sean LeVegan's Just Giving page can be found at justgiving.com/fundraising/sean-levegan