A Woofing Good Year 2014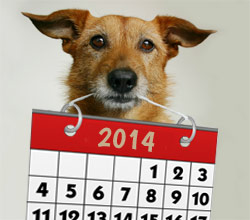 Well Deefers, we hope you all had a lovely Christmas. If your dogs are anything like ours, they are exhausted by all the comings and goings, the wrapping paper, new toys and pressies. I think our two are ready for things to get back to normal
And so another year is almost over. We hope it has been happy and prosperous for you all.
It has been a busy year at D for Dog. We said goodbye to the forum but said hello to a much more active and fun Facebook page. Do join us if you haven't already.
We also started shipping to EU Europe delivery addresses, which has been a great success. And we added so many great new products to D for Dog this year I hardly know where to start. Our range just gets better and better. As always, it is all carefully chosen with your dogs in mind.
I am very pleased that we also started to do the rescue dog of the month again this year, after a short absence. It is an integral part of D for Dog and what we believe in, so I hope the dogs are getting shared and seen, as they all deserve a forever home so very much.
And probably the biggest news this year for us was a new member of the team. Paul joined us in June to deal with customer services and our ever increasing sales. He has been kept very busy and if you have had the pleasure of chatting with him via email, I know you will agree that he is a great addition to the D for Dog team. Thanks as well to Tat for helping with the Facebook page and doing such a great job, as always.
We had a lovely year for PR. We were asked to make a bowl for Sykes on Midsomer Murders.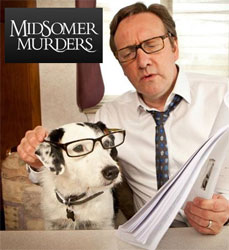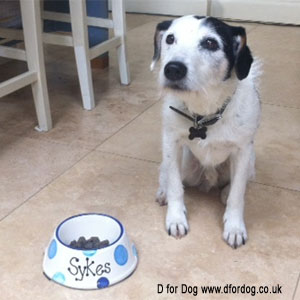 We also had some raised bowls featured on The Alan Titchmarsh Show, Lorraine Kelly listed our doggie pudding in the 'Christmas Gift Guide for Pets' and we were thrilled to be asked to provide some Christmas props and goodies for the Christmas special of Paul O'Grady: For the Love of Dogs. Yay.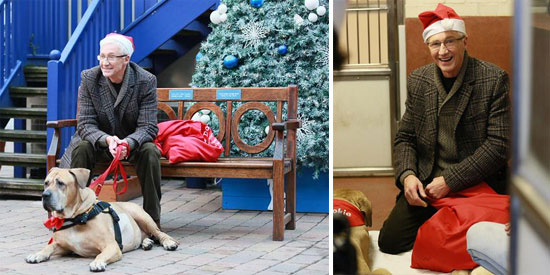 We have had our best year ever in terms of sales and visitors to the site. We get over 100,000 visits a month. It really is quite amazing. So I want to say a big thank you for your custom and continued support. We hope you have enjoyed the monthly newsletters, the news, competitions and funnies and of course all the lovely new products we have added to D for Dog in 2014. As we go from strength to strength, it is you, our wonderful subscribers, visitors and customers who we owe it all to. So a big thank you.
So that was our jam-packed year. What were your doggie highlights? Tell us all your special memories from 2014. We love hearing from you.
Wishing you all a very happy New Year - woof!