All About Dogs Show 2020
1 Comment
Thursday, 27 February 2020 |
D for Dog
The All About Dogs Show is a great dog event across the UK for dogs of all shapes and sizes.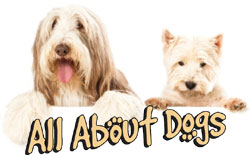 Bring your dog for two days full of exciting arena displays, expert advice, shopping and lots of fun have-a-go activities including the popular fun dog shows where you and your dog can win rosettes, talent competitions and more.
In 2020 there are 7 dates and locations to choose from:
Newbury
18th & 19th April 2020
Where: Newbury Showground, Berskshire
Newark
25th & 26th April 2020
Where: Newark Showground, Newark
Essex
8th & 9th May 2020
Where: The Brentwood Centre, Essex
Hylands
24th & 25th May 2020
Where: Hylands Park, Chelmsford, Essex
Oxfordshire
4th & 5th July 2020
Where: Blenheim Palace
Norfolk
30th & 31st August 2020
Where: Norfolk Showground, Norwich
Suffolk
26th & 27th September 2020
Where: Trinity Park, Ipswich
There's something for dogs of all ages and breeds to enjoy – and if you don't have a dog you're welcome to come along too!
For more info or to buy tickets, visit www.allaboutdogsshow.co.uk