All About Dogs Show 2018
All About Dogs Show is one of the largest dog festivals in the UK. It is an event organised by dog lovers for dog lovers and promises a number of weekend events across the UK packed with fun, competitions, entertainment, shopping and activities for dogs.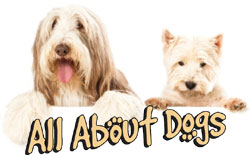 In 2018 there are 6 dates and locations to choose from:
Suffolk
1st - 2nd April
Newbury
14th - 15th April
Newark
21st - 22nd April
Essex
6th - 7th May
Hylands
27th - 28th May
Norfolk
26th - 27th August
All About Dogs is an event where dog people and their dogs can meet and have some fun joining in a host of activities especially designed for our four-legged friends. The event features just about anything to do with dogs. From fun 'have a go' competitions to expert advice from top dog professionals. Throughout each weekend the show will feature a whole host of dog events, fun, games and plenty of shopping.
- Competitions and prizes
- Entertainment and demos
- Working dogs
- Fun dog games
- Pet dog show
- Accessories
- Dog agility
For more info and to buy tickets, visit www.allaboutdogsshow.co.uk