Free Audiobook Hopes To Relax Dogs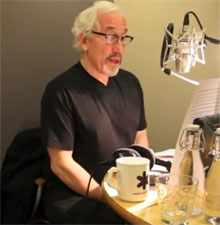 Is your dog scared by fireworks? A free audiobook hopes to relax the nation's dogs in time for Bonfire Night.

MORE THAN has released the world's first bedtime story for dogs. Teddy & Stanley's Tall Tale: A Bedtime Story For Dogs by Laura Quinn and narrated by actor Simon Callow. The audiobook has been scientifically developed with the aim of calming and relaxing stressed dogs ahead of and during Bonfire Night.

Well known pet behaviourist Karen Wild advised Callow how to read the book in order to achieve the most relaxing effect possible using canine-friendly sounds, volumes and pitch. Simon Callow's voice was chosen as the most soothing for dogs to listen to.

The audiobook is designed to be played to dogs a number of times in the days leading up to 5th November, allowing them to become familiar with the sounds and learn by association. This will improve the story's effectiveness when it is then played on Bonfire Night itself.

Simon Callow said: "Having two dogs myself I know just how terrifying the sound of fireworks can be to animals. I hope that lending my voice to the bedtime story can go some way to help petrified pups relax this Bonfire Night."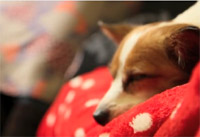 The free audiobook can be found online on YouTube or you can watch/listen below and play it to your dogs.

Teddy & Stanley's Tall Tale: A Bedtime Story For Dogs
Please note - We advise that in the case of a fearful dog, do not fuss or molly coddle them as this can actually reinforce fear. Please see
Dog Fireworks Fear and Surviving Bonfire Night
.