Bark in the Park
Monday, 18 June 2018 | D for Dog
An amazing outdoor festival with loads of dog and family fun. It is a weekend designed for everyone.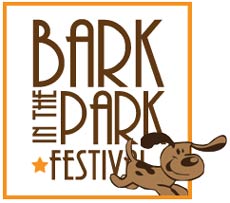 In the thirty-four acre fully enclosed gardens, it is the grand finale of the family festival season.
The next Bark in the Park event is at Southport on the 22nd and 23rd September 2018.
Can't make it for the weekend, don't worry - tickets are available separately for each day and evening, where hundreds of dogs will be in the park to view and talk to. Don't miss out as the park capacity is reduced to allow for lots of dog fun.
The fun is from 7pm Friday night (children's night) right through to 4pm Sunday afternoon. You can stay the weekend at the Moonlight campsite, just attend for one day or even just come along and watch a movie at the Starlight open-air cinema on Friday or Saturday night.
There is a children's zone for the under tens, a dog zone for those wanting to join in fun dog classes and a main ring with magnificent displays.
Children under ten and dogs can go along for free but only if you book early. Visit http://www.barksinthepark.org