Canine Care Card - Please Look After My Dog
Have you ever wondered what would happen to your dog if you were no longer around? Many responsible pet owners know that they need to make provisions for their canine friends to be properly looked after.
Many people worry about what would happen if they were to die before their dog. Thankfully, Dogs Trust is on hand to ease this worry.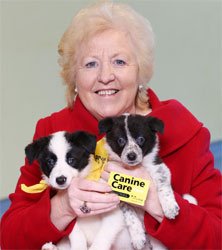 Where would your best friend be without you?
The Canine Care Card scheme is a free service that gives you peace of mind, knowing that Dogs Trust will care for your dog(s) if you pass away before they do.
Dogs Trust treat every one of their dogs like a beloved family pet and ensure that they get all the loving care they need until they can find them a new home.
If you pass away and you had registered as a Canine Care Card holder, Dogs Trust will arrange to bring your dog(s) to one of their rehoming centres. Once there, they will be examined by a vet and cared for by dedicated, trained staff who will try to match your dog with new owners.
The handy wallet-sized card acts in a similar way to an organ donor card and notifies people of your wishes for your dog(s), should anything happen to you. Don't forget to let friends and family know that you have joined the scheme so they are aware of your plans should anything happen to you. It is also a good idea to include your wishes in your Will.
How to join the Canine Care Card scheme
To request an application form or find out more, please call Dogs Trust Supporter Relations team on 020 7837 0006, email them or download the application form.
Please visit Canine Care Card scheme.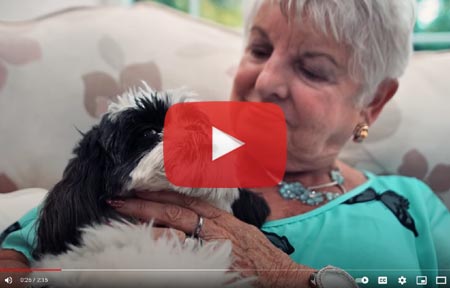 Give more dogs a brighter future
Many people who join the Canine Care Card scheme also decide to leave Dogs Trust a gift in their Will, as a way of saying thank you for securing the future of their canine companion. Gifts in Wills are crucial to Dogs Trust as they account for over a third of their income and help support schemes like this and to save the lives of countless dogs.
If you would like to remember Dogs Trust in your Will, there are three main types of gift you can make.
Find out more here Leaving a gift in your Will.
Your kind support will allow your love of dogs to live on and save lives long into the future.