Compare Dog Food Quality & Price
Have you ever wished there was an easy way to compare dog food quickly and easily via a source you can trust so you can find out which really are the best dog foods, which ones to avoid and get the perfect balance between food quality and price?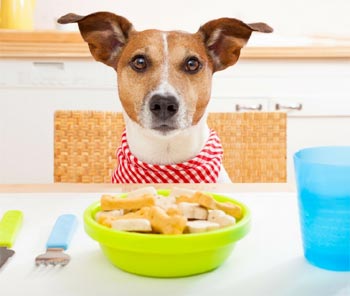 I am sure I am not alone in the amount of time spent comparing dog food reviews, checking ingredients, searching for online advice and still feeling like I might have missed something important or be feeding the wrong thing.
Thanks to a lovely customer who I got chatting to recently, I discovered an invaluable website called All About Dog Food which helps us all in our dog food quest. And boy, did it come at the perfect time for me and my dogs. I was struggling with an out of control German Shepherd who appeared to have become incredibly unruly for no apparent reason. Of course, hardly anything happens for no reason and her bonkers behaviour improved as soon as we improved her food. Yay.
Now, that's not to say the wrong choice of dog food will always be that dramatic or obvious. Look out not only for behavioural signs in your dog but also the condition of their coat, their general health and of course their poos. A good stool should be firm and consistent with regular bumps.
Even if your dog appears to be in tip top condition, it is worth checking the food you currently feed them just to see how it is rated and what alternatives might exist.
When looking for dog food advice, we want to make sure it is independent and honest. Dog food manufacturers, retailers and even vets, who are often governed by the activities of reps, can never be truly unbiased. Our friends may recommend a certain dog food but, with the best will in the world, do they know any more about it than we do?
I was incredibly impressed with the 'All About Dog Food' website. It appears to have no hidden agenda at all other than helping us to find the best food and treats for our dogs at a price we can afford.
The site is a one-stop-shop for anyone interested in their dog's diet. It includes interactive dog food and treat directories plus a dynamic dog food comparison page. Extra information is also provided in the form of a comprehensive feeding guide, dog food FAQ and forum.
Every dog food in the directory is given a special expert rating to show how beneficial the food or treat is expected to be for the majority of dogs based on its stated ingredients.
Even if you only have a few minutes to spare, have a quick look. Maybe check out the food you are currently feeding and see what you find out. You may be surprised.
It's all free!
Go to https://www.allaboutdogfood.co.uk
By Jenny Prevel
© D for Dog www.dfordog.co.uk
This article belongs strictly to D for Dog and we do not authorise the copying of all or any part of it.