Competition - Design a Dog Slogan T-shirt or Hoodie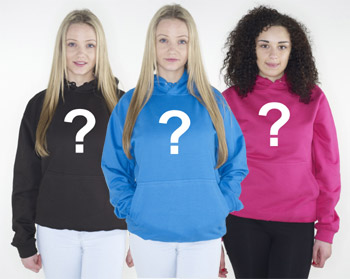 Fancy having a go at designing your own dog slogan t-shirt or hoodie?
The winner actually gets their slogan made up for them and also added to the range.
What do you think would look great on a men's/women's hoodie or t-shirt? Something funny? Something thought provoking? Something else?
We are coming up with some new slogan ideas for our range of hoodies and t-shirts for men and women and thought you could help, in the form of a competition.
Here is the range, showing the slogans we currently have Dog Lover Clothing.
It includes slogans like 'Keep Calm & Walk The Dog', 'The Dogmother' and more.
The winner gets a prize of a hoodie or t-shirt featuring their slogan idea but even better than that, we will add it to our existing range for everyone to buy.
What slogan would you wear on yours or what do you think other dog owners would love? Simply submit your idea by commenting below or visiting our Facebook post.
We can't wait to see what you all come up with
Obviously there is only so much wording we can fit on, so less is more. Have fun and good luck.
Please note the prize can only dispatched to UK or EU Europe. You can enter as many slogan ideas as you like. Entry is free.
This competition is now CLOSED.
The slogan competition was a huge success. Thank you everyone who submitted entries (there must have been well over 100) and helped us come up with ideas for some new slogans for our t-shirts and hoodies.
We can only pick one winner for the prize but we will definitely be using quite a few of the ideas, thank you. Keep an eye on the range to see what we add https://www.dfordog.co.uk/clothing-for-dog-lovers.html
So, it was a difficult job picking one winner for the prize but here it is


Congratulations to:

Jo Hawkins

The winning slogan is:

The best breed is Rescued

Yay, well done... we love it.
And a big thank you again to everyone who submitted ideas. We will definitely be using some when we add to the range.