New Range Of Handmade Dog Collars
UK handmade dog collars and optional matching dog leads in cute, unique and stunning designs. Get designer style with this new range dog collars and leads in beautiful woven fabrics on durable webbing. UK handmade especially for dogs who like to stand out in a crowd and make an impression.

A small sample of the designs are shown below.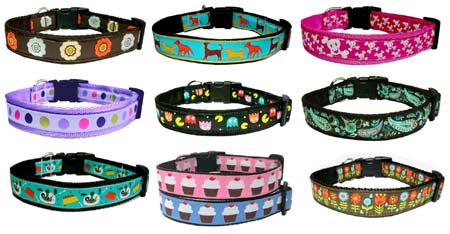 To purchase or find out more visit Dog Collars and Leads.