Dog Ball Review - Chuckit Max Glow Ball
Here at D for Dog we have been selling Chuckit dog balls since 2005. It is the only brand of dog ball that we recommend, especially for toy destroyers.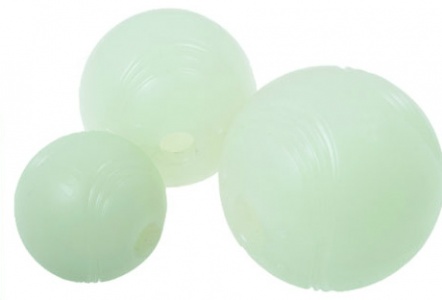 It is difficult to know who to believe when you have so many brands of dog ball claiming to be the best or most indestructible, so I wanted to write this blog and make the video below to tell you more about Chuckit Max Glow Ball and why I rate it so highly.
I don't know how they have managed it but these balls seem really difficult to destroy. Maybe it is the sturdy rubber construction, but they just seem to outlast most other dog balls. I know what you are thinking... of course you are going to say that. But believe me, I have no reason at all not to tell the truth. If I say a ball will last and it doesn't, I am sure to be the first to hear about it
This is my own experience of Chuckit Max Glow Ball and how well they last. I have no doubt that some dogs could destroy one. I expected my dog to actually, but he hasn't. That's why we sell them and recommend them. No dog toy can be 100% indestructible but this is as close as it gets, on a level at least with Chuckit Ultra Ball. If you give one a try we feel sure you won't be disappointed.
I will try to do a blog and video on other balls in the Chuckit range because they are all amazing and special in their own way and will all last like you wouldn't believe. But for now let's just talk about Max Glow.
In the video below I have the size small, which is 2 inches diameter. There is also a 2.5 inch medium and a 3 inch large. Be sure to pick the size that is correct for your dog. Don't get a ball that is too small for your dog as that could be a choking or swallowing hazard, or get jammed in their mouth. To give you an idea of size, the medium 2.5 inch balls are about standard tennis ball size.
The main things to note about Max Glow is that it is a sturdy ball, with nice thick walls. It still retains some squash, for dogs who like to chomp. It has a hole either side and, although that is usually the first place to crack or split on other balls, you will see that my dog Berkeley's years old ball hasn't split at all. Quite amazing. And boy does he like to punish it. Max Glow is his favourite. He carries it around, chomps on it and plays fetch with it. Despite years of 'love' it is still as good as new.
Then of course there is the glow. It is called Max Glow because it glows in the dark. Perfect for games in low light conditions, easier to find and easier for eyes to see during play. The glow on these is amazing. With other glow balls I have tried, you really have to charge them up under a light in order to get any kind of good glow from them but these have a great glow that really lasts, even when they have just been sitting about the house. For an extra boost, pop it by a light of a while.
Finally, apart from being durable and having a great glow, they also have loads of bounce. Essential of course, in any dog ball.
Luminescent soft rubber
Light, hollow construction
Long lasting glow
Very durable
Great bounce
I hope that has given you a bit more info about one of the balls in the Chuckit range. Just ask if you have any questions.
Happy playing.
By Jenny Prevel