Dog Bath Time Funnies
Whether your dog loves or loathes bath time, there's no escaping it... as much as some might try.
From foamy fun and frolics to bath avoiders, these dogs are sure to make you chuckle or sigh and smile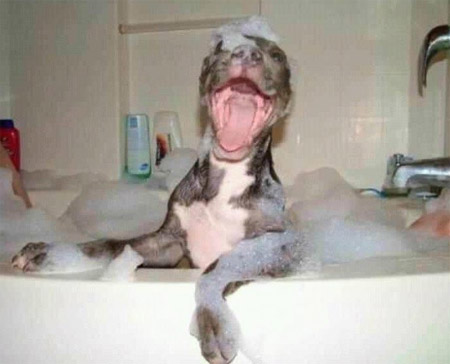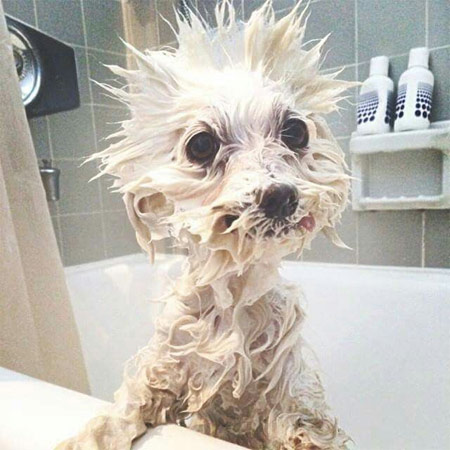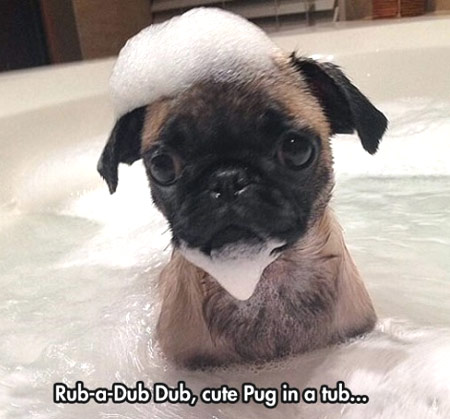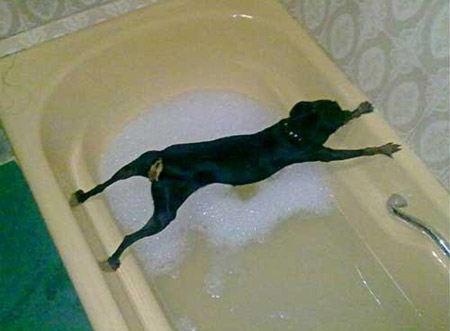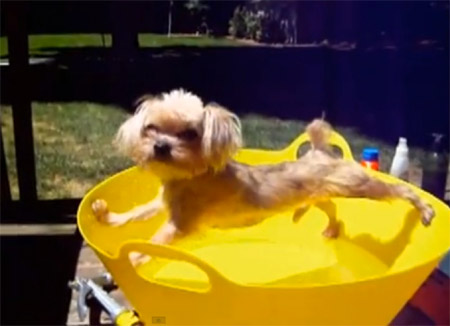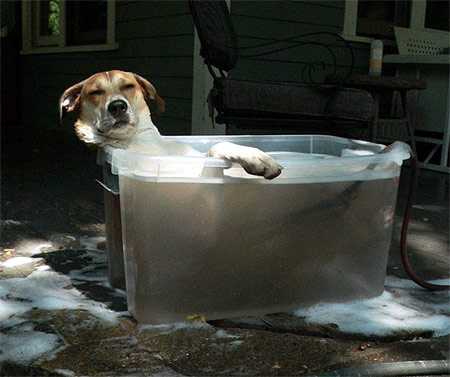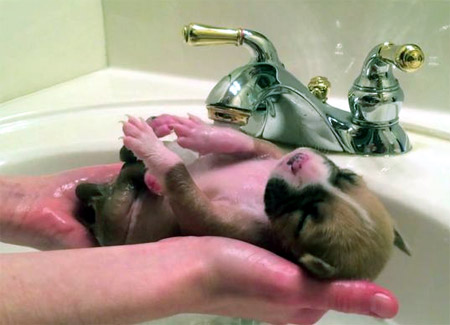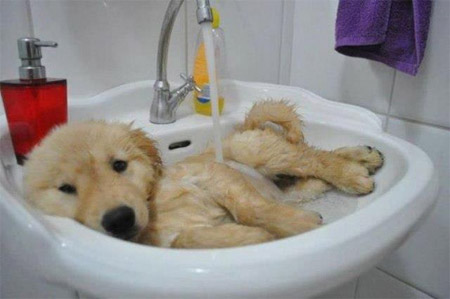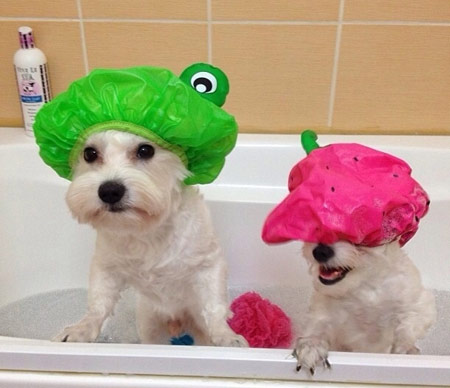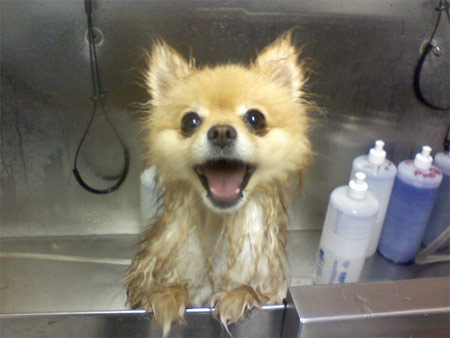 And finally, why let dogs have all the fun. Take a dip pussy cat.