Whimsical Dog Bowl Photoshoot
We were recently contacted by Amanda who has a photography and design business called Pink'd Up Design & Photography.
The sister site, Edie & Reggie, undertake product partnerships with various high quality, unique brands of dog products.
We were delighted to be asked to supply two Whimsical bowls for a photoshoot with their beautiful Mini Schnauzers.
We think you will agree that Amanda's vision is amazing. We love how the flowers have been made to come off the bowls and into the scene in some of the photos. Stunning.
We hope you enjoy the photography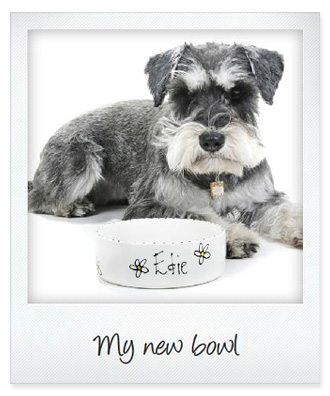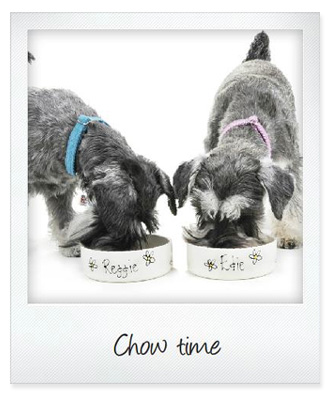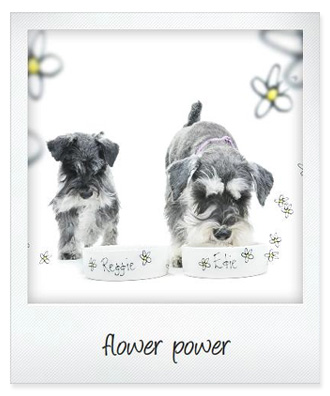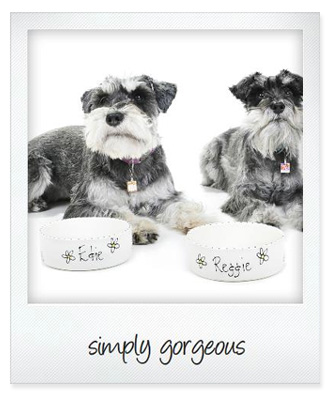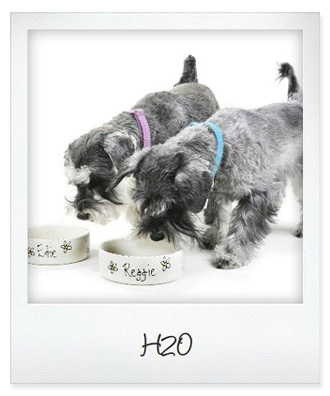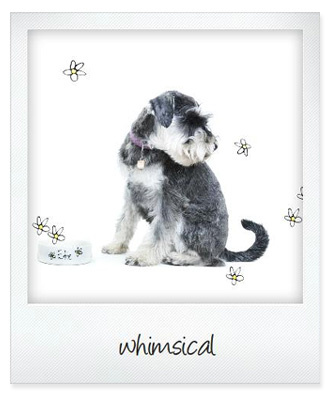 Useful product links
The bowls featured can be purchased here Personalised Dog Bowls or simply click on some selected items below.