Dog, Chick and Bunny Easter Funnies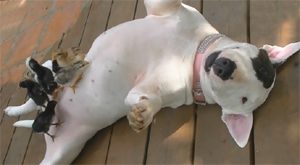 For Easter we thought it would be fun to have some dog, chick and bunny funnies.
These dogs are all busy making friends with chicks, ducklings and bunny rabbits. From the first meeting to adopting them as their own, these dogs love their odd little friends.
Too cute
Let's start with gorgeous Bull Terrier, Shiva, who LOVES having time out with these chicks.
Here is Mercedes, the American Pitbull, playing with a little chick.
This little Cav dog, Ellie, has adopted some bunnies, awwww.
Watch this dog, Kiba, meet a bunny for the first time.
Here is another dog adopting bunny rabbits. She really has the mothering instinct going on.
This little dog is so gentle with this baby chick.
This less than willing parent has two ducklings who want a bit of love. Come on George, they just want a Mummy... is that too much to ask, lol?
These cute pics of this chick Mamma are adorable.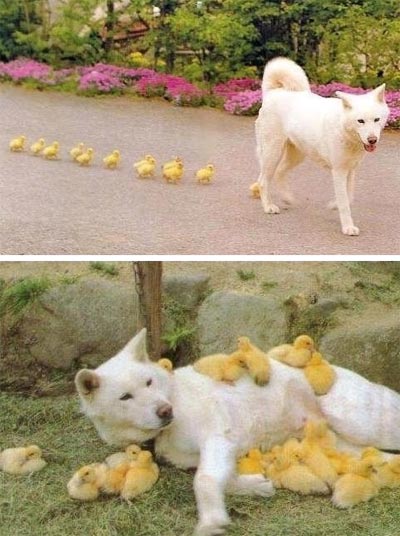 Do my lips look big in this? Quack.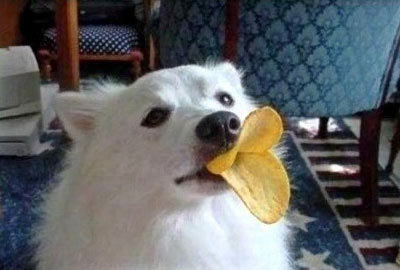 Happy Yappy Easter everyone.