Dog Mania
Dog Mania is an indoor event where dogs can come too. Created by Merseyside Dogs Home, the event has moved inside this year to Liverpool Exhibition Centre, to avoid any bad weather. There is also an outside break area along the sea front.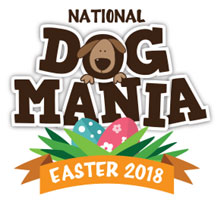 Liverpool Exhibition Centre
31st March & 1st April 2018
"We have something for everyone at Dog Mania. Whether that be fun dog shows or the Duck and Dog master class, be rest assured that you will be thrilled by our fantastic displays by some of the best dog trainers in the business."
From dog display teams to the Dog and Duck Show, there is something for all the family to enjoy.
Three show zones help you organise your day. The Blue area is a designated shopping zone for all thngs dog. The green areas are for fun and competitions - watch dogs jump through hoops of fire, compete against each other for the waggiest tail and best looking eyes or watch those ducks be rounded up in an entertaining way that is always guaranteed a laugh. Then the grey areas are learning zones where you can hear from our knowledgeable speakers on dog behaviour, training and legislation.
Dogs go free but only 500 can attend on each day so don't leave it too late to book your tickets. Buy day, weeekend or family tickets.
There is ample car parking at the exhibition hall and the site will be accessible to wheelchairs and push chairs.
Tickets on sale now. Visit http://www.dog-mania.co.uk