Get the Message Across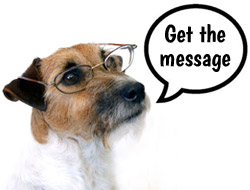 Do you ever wish you could tell people something about your dog quickly, easily and in a highly visible manner?
Whether you have a dog that doesn't like being approached, a dog who must not be fed, a dog who is blind or deaf, in training or needing some space, it can be handy to give this information to people who may approach your dog.
We have a great new range of message vests, coats and bandanas that will help get a message across to people your dog meets on walks and in their day to day lives. And if your dog resists wearing any kind of garment, we also have message bunting for dog leads.
A lady contacted us recently looking for a way to show that her dog had been spayed. This is a great idea. There is an issue with bitches being stolen for breeding and a would-be-thief can't tell from looking whether your dog has been neutered. Clearly stating that they are spayed may deter a thief.
These type of message items can also be used by dog rescues to promote their dogs. When out and about, let everyone know that these wonderful dogs are available for adoption and looking for a forever home.
We hope you find them useful
Message Vest
These little vests are like a bib. Comfortable elasticated neck and fully adjustable. Can be worn alone or over a coat.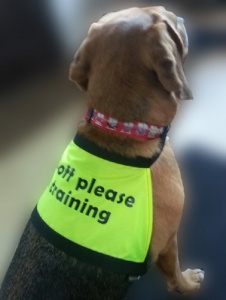 To purchase or find out more, visit Message Vest
Communicoat
Really get that message out there with these printed dog coats. Light weight and waterproof with plenty of room for your message.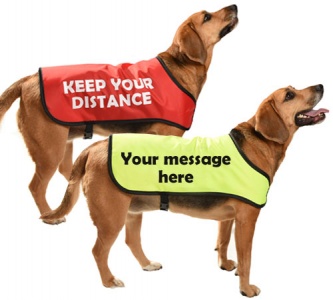 To purchase or find out more, visit Communicoat
Lead Bunting
This dog lead bunting is printed on one side with a customised message of your choice. Attaches directly to your dog's lead via a Velcro fastening.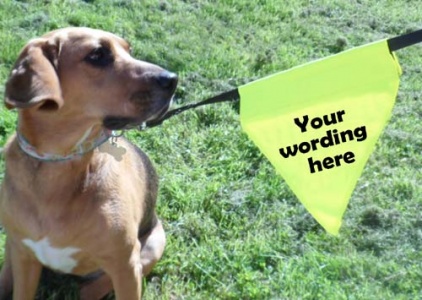 To purchase or find out more, visit Message Lead Bunting
Personalised Bandana
These personalised dog bandanas can be used to communicate a message to everyone your dog meets - be it fun or formal. Customise your dog's bandana with any wording you like.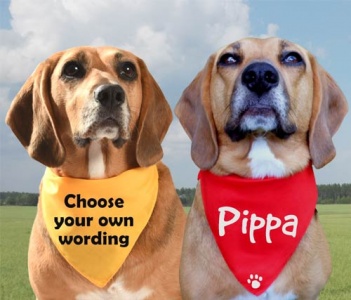 To purchase or find out more, visit Personalised Bandana