W.A.L.K Dog Walk for The Mayhew
The Mayhew Animal Home are hosting a very special dog walk to celebrate World Animal Week.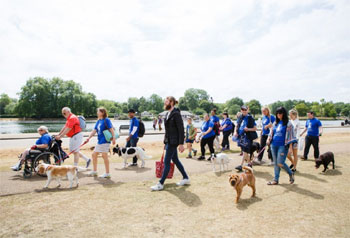 Date: 9th October 2016
Start time: 11.30am
Start Location: Bandstand, Hampstead Heath, London
Distance: 2.5km or 5km (you can decide on the day)
As well as a day of fun and camaraderie, there is an amazing goody bag for everyone.
To truly celebrate World Animal Week, animal fancy dress is encouraged (for humans, not dogs). So clip on those tails and pop on your ears because there will be a prize for best dressed human.
Why not try and get sponsored for the walk too? A prize will be awarded to the person who raises the most sponsorship.
Whether you get sponsored or not, treat your pooch to a very special dog walk and make a difference to the animals in Mayhew's care.
To find out more or sign up, visit https://themayhew.org/events/dog-walk-london/