Doggity App - Dog Friendly Dining Near You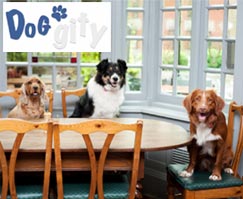 Doggity is your guide to dog friendly dining venues in urban Britain. It can be difficult to find a place to eat, drink or meet with friends and family if you want to bring your four-legged friend along.

Doggity aims to ensure that both you and your dog can enjoy doing things together more often. Dog friendly cafes, restaurants, pubs and other establishments are all around us but finding them can be difficult.

Doggity is an interactive tool that allows dog owners to find, add, review and share their favorite dog friendly places.

Features include
- Over 900 venues nationwide (and growing)
- Over 350 venues in London
- Filter by dog breed size
- Free to add, find, review & share
- Venues listed by nearest distance
- Split, map and list view

There are currently more than 900 establishments registered on Doggity that welcome you and your dogs, and this figure is growing.

The goal is simple
- Celebrate the life style of having dogs as our companions
- Enable the sharing of the best places to eat, drink, and meet while being accompanied by your dog
- Promote responsible dog ownership

The inventors of Doggity built this interactive database in memory of Biscuit, a puppy they lost in a tragic dog attack accident due to irresponsible owners. They say "It is part of our mission to promote responsible dog ownership. Doggity asks fellow dog owners to ensure their dogs are well behaved, under control, and clean when visiting any venues. We want our dogs to be ambassadors for our cause."

Visit doggity.co.uk where you can also download the free iOS app (Android to follow soon).

Photo supplied by the owner of Red Lion & Sun Inn in Hampstead.