Easy Product Finder
We have been working hard to take the stress out of searching. With our new Product Finder and Refine Results facilities, finding that perfect gift or dog product just got even easier.
Lets take a quick example to explain what we mean. Different dogs love different types of beds. There are so many to choose from. Trawling through all the different types of dog bed can be time consuming. But now all you have to do is select, in this case, 'Beds' in our new Product Finder (top left) to see what is available by type, by finish, by colour and of course by price. Simply tick or untick the boxes to add or remove items from your viewing selection.
We have also added a new Mega Menu if you prefer a quick browse of all our main product categories. Simply hover over the 'Shop' link (top left) to view the whole store menu in one easy to view block.
Of course we still have the basic search facilities on the right of the screen where you can type in any search you want or use the drop-down menus to search the entire shop by brand or price.
We hope you enjoy these new functions. They should make your online shopping experience at D for Dog easier than ever before. Enjoy!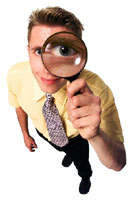 To get started see the Product Finder top left of the page.