Why Won't He Play With Me?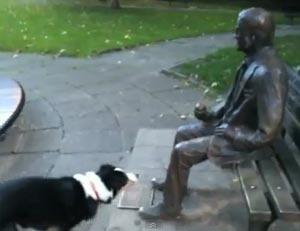 This playful dog just wants a game of fetch. Is that too much to ask?
Yet, no matter how hard he tries, his new 'friend' just won't be coaxed into throwing that stick.
Anyone who can ignore this sweet dog's plea for a game must have a heart of stone!
Don't worry, the owners save the day in the end but only after much chortling... and we don't blame them. Too cute and funny.
Enjoy!
Click on the video below