Government Steps to Help Pet Owning Renters
Leading animal welfare charity Battersea has long campaigned for more rented accommodation to be pet friendly so that a larger number of people can enjoy the many positive health and social benefits of pet ownership.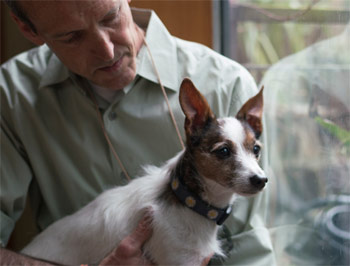 The charity's Pet Friendly Properties report revealed 60 per cent of households in London will be in rented homes by 2025, yet currently 55 per cent of private landlords do not allow any pets, depriving many of the companionship of an animal.
Battersea has welcomed the Government's announcement of a new Model Tenancy Agreement designed to make it easier for tenants with pets to find rented accommodation.
Peter Laurie, Battersea's Interim Chief Executive, said: "At Battersea we see far too many heartbroken owners forced to give up their pets due to housing problems – it's the second biggest reason people bring their dogs and cats to us. Yesterday's announcement demonstrates the Government's clear, continued commitment to improving access to pet ownership for renters, as well as helping to support and promote responsible pet ownership."
Peter added: "The pandemic has brought a lot of issues within society to the fore, including loneliness and isolation. We already know that pets can play a crucial role in helping to tackle these problems, something we've previously highlighted with our Pet Friendly Properties campaign. With so many of us now spending the majority of our time in our homes, it is more important than ever that tenancy issues are addressed.
"This new Model Tenancy Agreement is a great step in the right direction for pet owners, but it is vital that we continue to have conversations around how we can help everyone have the opportunity to enjoy the many benefits of pet ownership, no matter where they live."
To find out more about Battersea's Pet Friendly Properties campaign, please visit Pet Friendly Properties.