Handpainted Ceramic Dog Bowls - More Examples
We have been selling these ceramic dog bowls for a month or so now and they are proving popular. I am not surprised. They are simply gorgeous. I love each one so wanted to show you a few more examples of bowls made recently.

Each is hand painted from an actual photo of your dog and also personalised with their name. Here are some recent ones.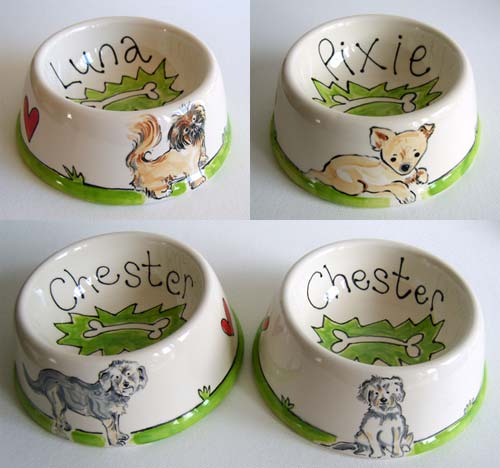 To purchase or find out more visit Dog Bowls With Dog's Name & Portrait.