How To Check Your Dog's Microchip Details
Microchipping is now compulsory for all dogs in England and Wales. To be effective, this scheme relies heavily on owners checking their dog's microchip details and remembering to keep them up to date.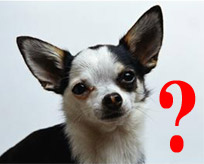 It is vitally important to check your dog's microchip and make sure that the details stored are correct and up to date. But what do you do if your dog has been chipped but you can't remember who, what or where, in order to check it?
There are four microchip databases in the UK, so if your dog has been microchipped in the UK, the chip should be registered with one of these, if the corresponding paperwork has been completed.
UK Microchip Databases
- Anibase
- Petlog
- Petprotect
- PETtrac
If you are not sure which database your dog's chip is registered with, visit check-a-chip.co.uk and simply type in the microchip number. If you don't know the number, ask your vet to scan for the chip and the number will be obtained.
Below are some key points relating to each microchip database:
Anibase
Petlog
Petprotect
PETtrac
Which database am I registered with?
Anibase sends a certificate with microchip number, password, and all details listed
Keeper is given documentation at time of implant and is sent confirmation within 14 days
Keeper will receive confirmation when the microchip is registered
Check the chip number on your paperwork. It is registered with PETtrac if it is 15 digits long and begins with 977
Are my details up to date?
Log in online using details on certificate or phone the 24/7 hotline
Check online or by phone using details on certificate
Phone the 24/7 call centre
Check online, by phone or in writing
How do I change my details?
Online, in writing using the form sent with the certificate, or detailing all currently held details
Online, over the phone, in writing using the reverse of the certificate
Over the phone as long as the keeper's name does not change
Online, by phone, in writing
How much does it cost to change my details?
£6 or £17.95 for enhanced Locate service lasting 8 years, includes unlimited changes of address and alerts to authorities if your dog goes missing
£15 by phone or £10 online for unlimited changes during the dog's lifetime and automatic upgrade to Petlog Premium including help with lost pets
£4.95 for one year's worth of changes or £14.95 for the lifetime of your dog
£6 or £16.95 for premium service with free updates, including a brass collar tag and additional benefits
What if there is a change of registered keeper? *
New keepers should request transfer of keepership in writing. Anibase will contact existing keeper to advise transfer will be made within 28 days if no response
Transfer of keepership must be made in writing
Fill in a Petprotect change of ownership form with a signature from previous owner, bill of sale or letter from a vet
Must be completed in writing. Contact PETtrac to obtain a form. PETtrac will seek verification with the registered keeper if supporting documentation is not supplied
What if the situation is tricky?
Both parties will be put in touch with each other in the event of dispute
Contact customer services. If the dispute cannot be resolved it will become a civil matter
If the previous owner is not contactable or is uncooperative, a confirmation from a vet or pound is needed to prove the new owner has taken charge of the dog. A death certificate or letter from a vet or rescue is needed if the previous owner has died
PETtrac will interact with both parties to attempt to resolve the dispute
How do I contact my chipping database?
01904 487600
anibase.com
0844 4633 999
petlog.org.uk
0800 077 8558
0800 652 9977
pettrac.co.uk
* From 2016 the responsibility will be on the previous keeper to complete the change.
© This information is reproduced from a Dogs Today Magazine article, strictly with their permission. We/they do not authorise the copying of all or any part of it.