ITV This Morning Featured D for Dog Life Jacket
ITV This Morning on 11th June 2012 featured the EzyDog Life Jacket available from D for Dog. Designed to give the most comfortable fit possible and keep your dog in a natural swimming position at all times without hindering their natural swimming movement. It is easily fastened and removed and features a grab handle.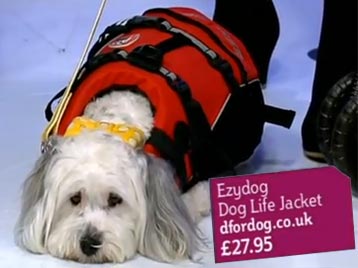 To view the clip visit In The Media. To purchase or find out more visit Dog Life Jackets.