Pensions 4 Paws
Pensions4Paws is a great cause and newly registered charity (no. 1161107) supporting retired police dogs from Hampshire and Thames Valley.
A trained police dog will usually serve the community for 7-8 years before they retire and, contrary to popular belief, the dogs are not always able to stay with their handler. Many are rehomed with families across the UK.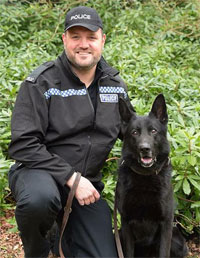 When a police dog retires there is no financial assistance. All the cost of care and ongoing treatment falls upon the new owner.
Pensions4Paws has been set up to raise funds to support retired dogs who work so hard and remain loyal to protect the community and catch criminals across the Thames Valley and Hampshire. This includes general purpose dogs, search dogs, victim recovery dogs and explosives dogs. They currently have 39 retired police dogs housed throughout the UK.
Their fundraising efforts are always ongoing with their main event, the Thames Valley Police Open Day, being held in August 2015. This event attracts over 5,000 visitors and they always flock to the kennels to see the dogs from pup to OAP.
Visit their events page for more information.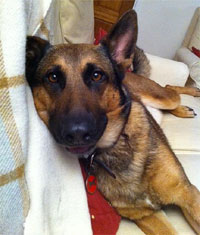 Have you ever seen a police dog in action or maybe you have been a victim of crime and a police dog played a big part in the investigation? It is only fair to give them a good retirement!
During their working lives the dogs are cared for by the Police and get the best healthcare available. Pensions4Paws aim to continue to give these dogs the healthcare they deserve after retirement and give them the best life possible.
"Our mission is to support these courageous dogs who have worked long hours protecting both the public and their handlers."
How you can help
The charity is run purely by volunteers, so ALL money raised goes to supporting the dogs and their veterinary costs. All donations however small are received with great honour and a warm heart from these amazing canines.
Visit the Pensions4Paws JustGiving page https://www.justgiving.com/pensions4paws where you can fundraise or donate.
You can also buy merchandise from their online shop. Visit their website pensions4paws.com