First Photo of Prince George & Lupo The Dog
The first photo of Prince George with the family dog, Lupo, has been made public. Baby and dog are of course accompanied by proud Mum and Dad, the Duke and Duchess of Cambridge.

The photos were taken by Michael Middleton in his garden in Berkshire so they are wonderfully informal. Every one looks relaxed and happy and Lupo looks like he loves being part of his new family of four.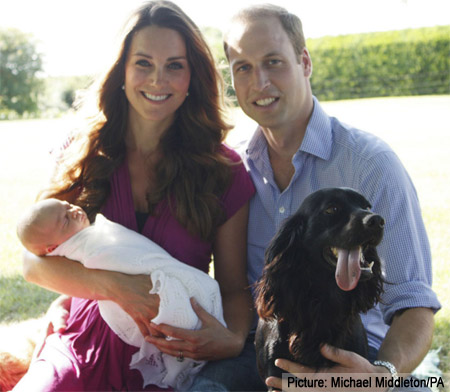 Photo via www.dukeandduchessofcambridge.org