Queen's Speech 2013 - Extension of Dangerous Dogs Legislation
The Queen's Speech, delivered during the State Opening of Parliament, allows the government to set out its proposed bills for the next parliamentary session.

Here is a summary of the Anti-Social Behaviour, Crime and Policing Bill via BBC News that concerns dogs and dog ownership:

The offence of being in charge of an out-of-control dog will be extended to cover private property, including people's houses. This bill applies mainly to England and Wales, with some provisions extending to the rest of the UK.

Dog related elements of the crime bill include:

- A dog attack on an assistance dog to become an aggravated offence

- The offence of owning or being in charge of a dog that is out of control in public to be extended to private places

These measures are intended to tackle irresponsible dog ownership. The offence of owning or being in charge of a dangerous dog in a public place will be extended to private property. Also, if people's pets attack guide dogs it will be considered an aggravated offence.

The Telegraph reports: The new powers on irresponsible dog ownership were welcomed by the Communication Workers Union, which represents postmen and women and telecoms engineers, who suffer around 5,000 dog attacks each year.

The Queen's Speech today has brought welcome news for Guide Dogs' Dog Attacks campaign. This major victory for the campaign will ensure that attacks on guide dogs and other assistance dogs are treated as an aggravated attack in England and Wales.

James White, Guide Dogs' Dog Attacks Campaign Manager, said "We are absolutely delighted to hear that the law will be changed to make an attack on a guide dog as serious as an attack on a person in the eyes of the law. Our incredible animals need to be allowed to do their life-changing work safely and free from fear of attack. With an average of eight attacks on guide dogs happening every month, the Government must act quickly to bring this new law into force as swiftly as possible."

The Kennel Club has welcomed the commitment to improve dangerous dog law in the coming year's legislative timetable. The Kennel Club supports the general principles cited of encouraging responsible dog ownership and strengthening the law for tackling dogs that are dangerously out of control, and hopes to see improved measures to more effectively break patterns of bad behaviour and tackle the other end of the lead: the owners themselves.

Caroline Kisko, Kennel Club Secretary commented "The introduction of measures such as penalties for keepers of dogs who allow them to harm lawful visitors to their home is a positive step in curbing irresponsible dog ownership and encouraging better control of dogs.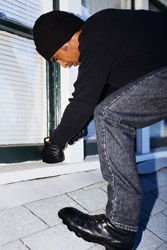 "At the same time though, the Kennel Club does not wish to see such protection extended to anyone involved in unlawful activity. After meeting the Defra Minister, Lord de Mauley and his team, we are reassured that the department have taken our comments on board and will address them accordingly.

"The original Dangerous Dogs Act was drafted as an urgent response to a perceived political and social crisis and is cited by many as one of the worst pieces of legislation because it has failed in its attempt to control dangerous dogs whilst also making the welfare of individual dogs worse. The Kennel Club's primary aim is to ensure that any new legislation relating to dog control both strengthens and improves current provisions to better protect the public and improve the welfare of dogs."

For more information on the Kennel Club's campaign regarding dangerous dog legislation visit thekennelclub.org.uk/dangerousdogs

Responding to the new dangerous dogs legislation Cllr Nilgun Canver, Local Government Association Licensing Champion, said:

"Local communities have suffered because police and councils have been left powerless to respond to growing concerns from residents about dangerous dogs and their owners. The extension of dangerous dogs legislation to private land will help councils respond to issues as they arise, although this must not be at the expense of the welfare of the dog.

"We are specifically looking at how Home Office proposals on anti-social behaviour can be used to tackle dog owners that continue to create fear in local communities and get them to act more responsibly. We believe that educating the public about responsible ownership, and allowing councils to direct irresponsible owners to undertake training, would provide a greater protection for members of the public.

"There are many examples of councils working with the police and charities to address dangerous dogs and encourage responsible ownership. Education and campaigns are the key to securing responsible dog ownership, however, these can be costly for councils and their partners."

The intention was to close a loophole in the law that makes it difficult to prosecute dog attacks that take place on private property, following a string of attacks on private land. But The Association of Chief Police Officers say the planned amendments to the Dangerous Dogs Act could leave householders "liable to prosecution" if their dog bites a burglar while they are out (source Mail Online).

The proposals will include a defence for people whose dogs attack a burglar while they are at home. But critics warn the defence will not protect owners if a burglar is attacked while they are out, or if the attack takes place in the garden or an outbuilding. The loophole in the proposals will leave dog owners open to potential fines of up to £5,000 or even a two-year jail sentence if their pet attacks an intruder while they are not at home.

Dogs Trust has also criticised the proposals, saying: "If a trespasser is on private land it is nonsensical to criminalise a dog owner if that trespasser should be injured by the dog. Surely a trespasser must take some responsibility for their unlawful actions. Dog owners should only face criminal liability if the victim is present lawfully."

Government officials have confirmed that homeowners would not be immune from prosecution if a 'dangerously out of control' dog attacked a burglar in their home.

But the Department of the Environment, Food and Rural Affairs said ministers were still looking at ways to ensure dog owners would not be penalised for being burgled.

By Jenny Prevel