Report Illegal Puppy Traders
FOUR PAWS wants to bring illegal puppy traders to justice. Together with the Animal Protection Services, they want to hear from victims of the illegal puppy trade and get justice for puppies and families who have suffered at the hands of unscrupulous breeders.
Sadly the puppy trade is thriving. A growing demand for purebred puppies by private buyers, pet shops and puppy dealers has contributed to an increase in the number of puppies bred and transported illegally into the UK.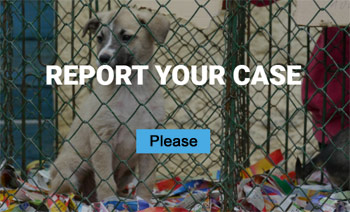 "Most of the puppies coming from Eastern European countries are offered cheaply via internet ads on sites like Gumtree, Facebook and Pets4Homes, with fake information that hides the depressing reality behind this trade." explain FOUR PAWS.
"Families often buy sick puppies without knowing it. In many cases the new owners are faced with high veterinary costs and, tragically, the kindest option for an unwell pup is often euthanasia."
Are you a victim of the illegal puppy trade?
Anybody can be fooled by illegal puppy traders. If you believe you may have acquired a puppy from an illegal or unscrupulous seller, or you have seen or heard about suspicious puppy sales, you have the power to do something.
Their online form encourages people to share their story, making it easy to report situations that might be connected to illegal puppy breeding and trading.
Report illegal puppy traders
"If you have been a victim of this cruel trade or if you have witness something suspicious, we would like to hear from you. We can offer you support, take your story and our team of investigators and expert prosecutors will seek justice for you, your family and the puppies that suffered and take illegal breeders to court."
Visit the FOUR PAWS website to Report Illegal Puppy Traders.
Find out more here FOUR PAWS wants to bring illegal puppy traders to justice.