Seasonal Canine Illness

The AHT (Animal Health Trust) has been investigating Seasonal Canine Illness (SCI) since September 2010. Cases of this mystery illness are generally seen between August and November. SCI can affect dogs of any size, shape or sex and it causes dogs to become very ill, very quickly after being walked in woodland.

The disease comes on very quickly, usually within 24-72 hours of having walked in a woodland area. The most common clinical signs reported are:

- Vomiting
- Diarrhoea (which can vary from watery to bloody)
- Tummy (abdominal) pain
- Lethargy (or reluctance to move)
- Loss of appetite
- Shaking or trembling
- High temperature (fever)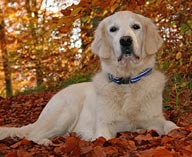 The most common clinical signs are sickness, diarrhoea and lethargy. If you suspect your dog is showing symptoms of SCI then please contact your vet immediately.

On the AHT website you will find information on their SCI investigation along with a questionnaire that they need dog owners to complete. If you have walked your dog in any of the five study sites: Sandringham Estate or Thetford Forest, Norfolk, Sherwood Forest or Clumber Park, Nottinghamshire or Rendlesham Forest, Suffolk, please complete the online questionnaire - regardless of whether your dog was taken ill or not.

Tell your friends, family and other dog owners about SCI. The more people that know about SCI, its effects and how quickly a dog can be taken ill, the more chance AHT have of identifying cases and stopping them before it's too late.