Suffolk Dog Day
Every dog must have its day so you'll be barking mad to miss this chance to celebrate man's best friend. This year's Suffolk Dog Day will take place on Sunday 30th July 2017 at the historic Helmingham Hall and Gardens.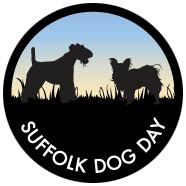 This is no ordinary day in the doggy diary, but a day to celebrate our furry friends in all their guises. Enjoy a great day out with your dogs, family and friends.
Packed full of attractions for dogs and their owners alike, it has been described as one of Suffolk's biggest days out. This year will be the 10th Anniversary event so expect exciting new additions to the show.
There are fun dog classes with great prizes, agility, dog scurry and lots of attractions and trade stands to keep everyone entertained.
Highlights include:
Fun Dog classes for everyone to enter with great prizes
Helmingham Ring
Agility Ring
The Suffolk Ring
Activities for you and your dog
Children's activities
More than 50 stalls selling everything from dog accessories to cheese
Catering Village - drinks, snacks and food
Entertainments and demonstrations
What's more, included within the ticket price is entry to Helmingham Gardens.
Make Sunday 30th July 2017 the date for your diary.
To find out more or buy tickets online, visit http://www.suffolkdogday.com
Over the last nine years, Suffolk Dog Day has raised over £400,000 to make a huge difference to those most in need throughout the county. As an independent grant maker, Suffolk Community Foundation supports local charities and community groups, targeting grants to where the needs are greatest.