The Family Pet Show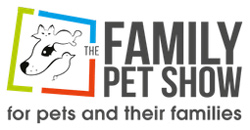 On the weekend of 30th September and 1st October 2017, The Family Pet Show is coming once more to EventCity, Manchester (next to the INTU Trafford Centre).
Bring your pet along and join in all the 'have a go' fun. Or enter your dog into one of the fun competitions. There's even a chance for your cross breed to take part in Scruffts heats.
Meerkats and micro pigs, donkeys and dogs, cats and cuddlies, you will find it all at the show. And if critters are your thing then you will be pleased hear that Safari Phil and Crocodile Joe are back. It's also the perfect place to find the latest in food, toys, accessories and more for your pet.
Feature areas will include watch, learn, play and 'have a go' (anything from dog training to pony long-reining), complimented by a full programme of entertaining and educational features.
Dates
Saturday 30th September
Sunday 1st October
For more information or to buy tickets, visit www.thefamilypetshow.co.uk