The People's Vet: PDSA on TV
Find out what happens at PDSA in The People's Vet - a new Channel 4 TV show giving viewers an exclusive look behind the scenes of two of PDSA's busiest charity pet hospitals.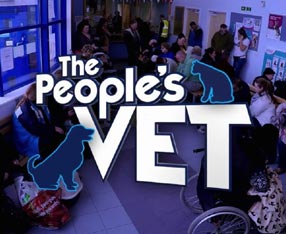 Starting on Saturday 4th August at 4.30pm on Channel 4.
Join the vet teams as they battle to keep tails wagging, fix broken bones and save those furry, fun-filled family members.
The People's Vet captures day-to-day life at PDSA's two Liverpool Pet Hospitals.
Watch as the dedicated teams deal with dozens of new cases every single day: anything from a puppy's broken bones to a rabbit with hypothermia; from a confused chicken to a cat with a crooked tail.
At The People's Vet, no two days are ever the same!
Watch the trailer