Union Jack Pet Products
With the Royal Wedding on 19th May, it is time to get those Union Jack goodies out and celebrate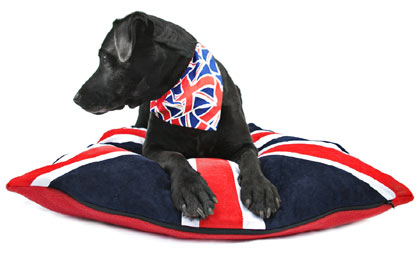 Let your dog join in the fun with a Union Jack collar, lead and tag. Very patriotic. Or how about a fabulous Union Jack dog bandana to wear for the special day. So dapper.
We also have some adorable Prince and Princess dog tags for all those doggies out there who are treated like Royalty, lol.
Whatever you are doing on the day, whether it is a walk in the park, watching the ceremony on the TV or having a party, it is easy to have your dog look the part. Woof!
Union Jack goodies for doggies
Get your dog in the Royal Wedding mood with these fabulous Union Jack goodies.