Adopted Golden Oldie Competition
Win an awesome mega bumper bundle of goodies for your dog worth over £3,500 plus some goodies for the rescue centre that rehomed them.
If you currently live with a rescue dog adopted from a rehoming centre in the UK, this is your chance to win your faithful companion an incredible bundle of prizes.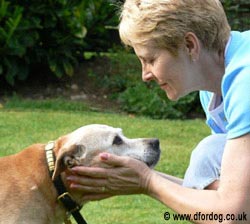 The Good Vet & Pet Guide have have launched a fabulous competition aimed at raising awareness that older rescue dogs can make fantastic pets. Older dogs are sadly often overlooked by people looking for a new companion and we all want to help change that.
They want to hear from people who have rescued an older dog. The dog with the best story will win a massive and very impressive selection of goodies and the rescue shelter will also receive lots of publicity and some items to help make their lives a little easier.
Of course, D for Dog have provided a prize, especially with older dogs in mind. We have donated a brand new Premium Memory Foam Dog Mattress which helps eliminate pressure points and ease aching joints. It is ideal for elderly dogs, dogs suffering with arthritis or any dog that loves to relax and sleep in ultimate comfort. Woof!
The mega prize bundle for the winning oldie is worth over £3,500 and includes an impressive range of incredible gifts from dog accessories and a doggie photo-shoot to the chance to star in their very own Superstar Pets Movie.
Not only that but Pup Aid supremo Marc Abraham (aka Marc the Vet) will be presenting the prizes to the winning dog and rescue centre on Monday 22nd February.
The competition runs from 18th January to 14th February 2016.
If you are thinking of adopting an oldie, you might also like to read our article Golden Oldies - The Joys of a Grey Muzzle